You wonder why sometimes you have discrepancies on your leads results from a step to another?
Here you will understand why. :)


Introduction
There could be various reasons why the lead results differ between steps.





To investigate, click on the step of your job where there are less output from the input and check if there's a message indicating why the lead wasn't recorded in the output.
There is probably an output missing that you couldn't extract in your previous step.


Use case example
You are doing a Find and visit leads from Sales Navigator or LinkedIn search. And you have fewer leads in the output in the Extract Company Profile:

There are two reasons regarding this:
The first one, the leads don't have any company attached to their profiles.
The second one, is an issue on LinkedIn side or a limitation that the user probably set on his side.
For example, here in the results you can see "missing required field "linkedin_company_url":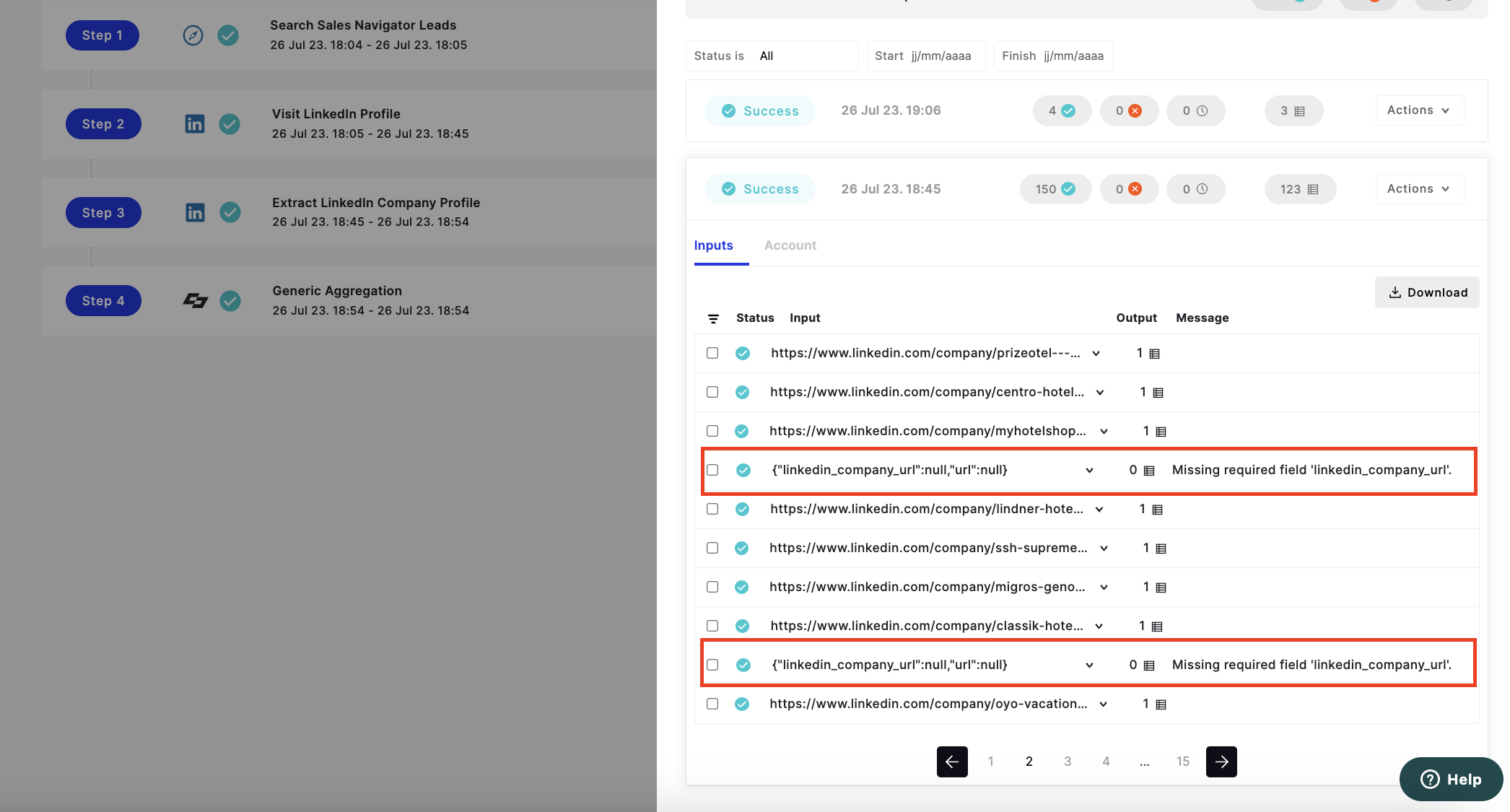 If we check the outputs of the previous step, we can see some companies urls missing: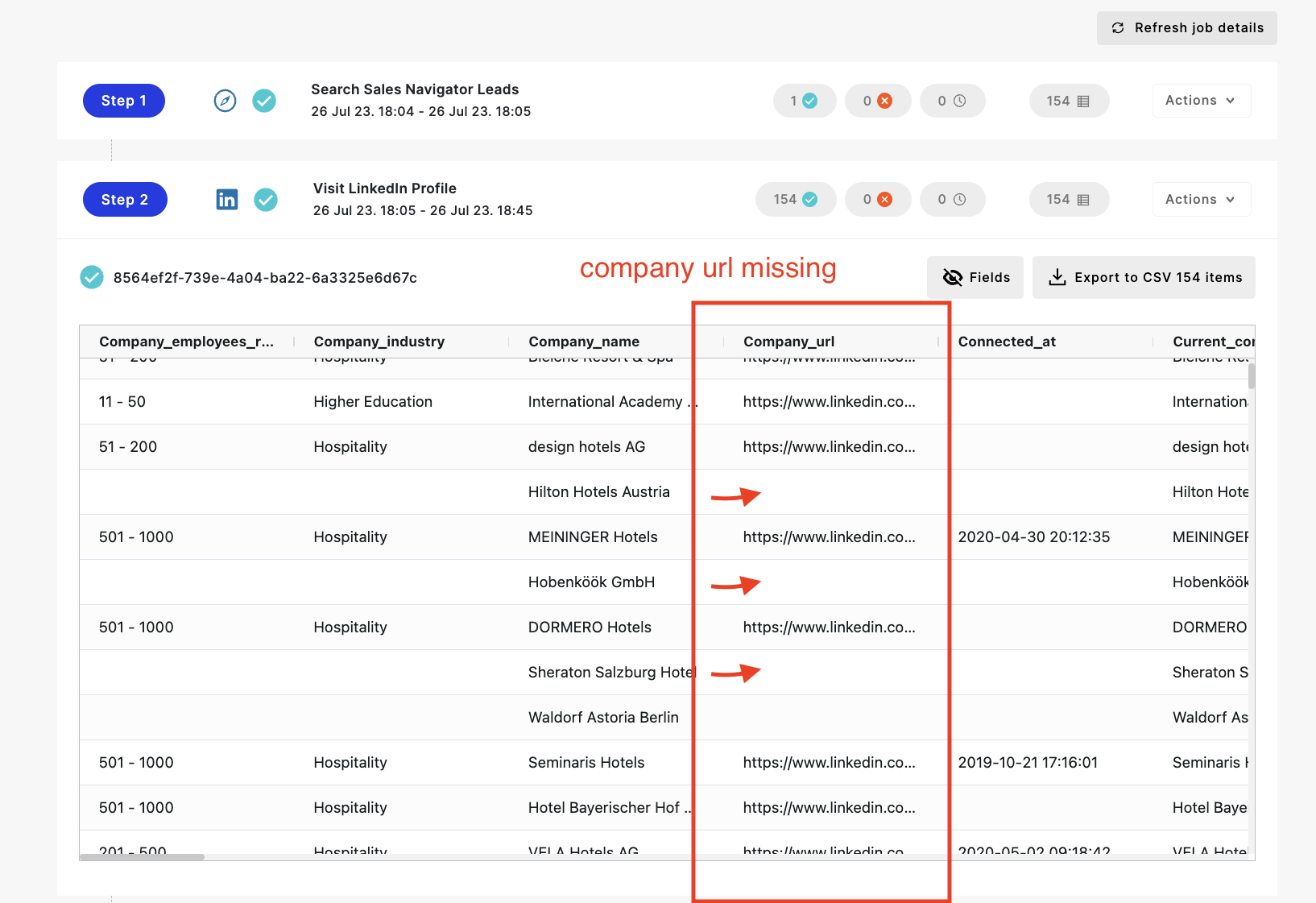 Do not hesitate to check manually, if the company is really accessible or not, as shown here:


First, select the fields you want to check more easily.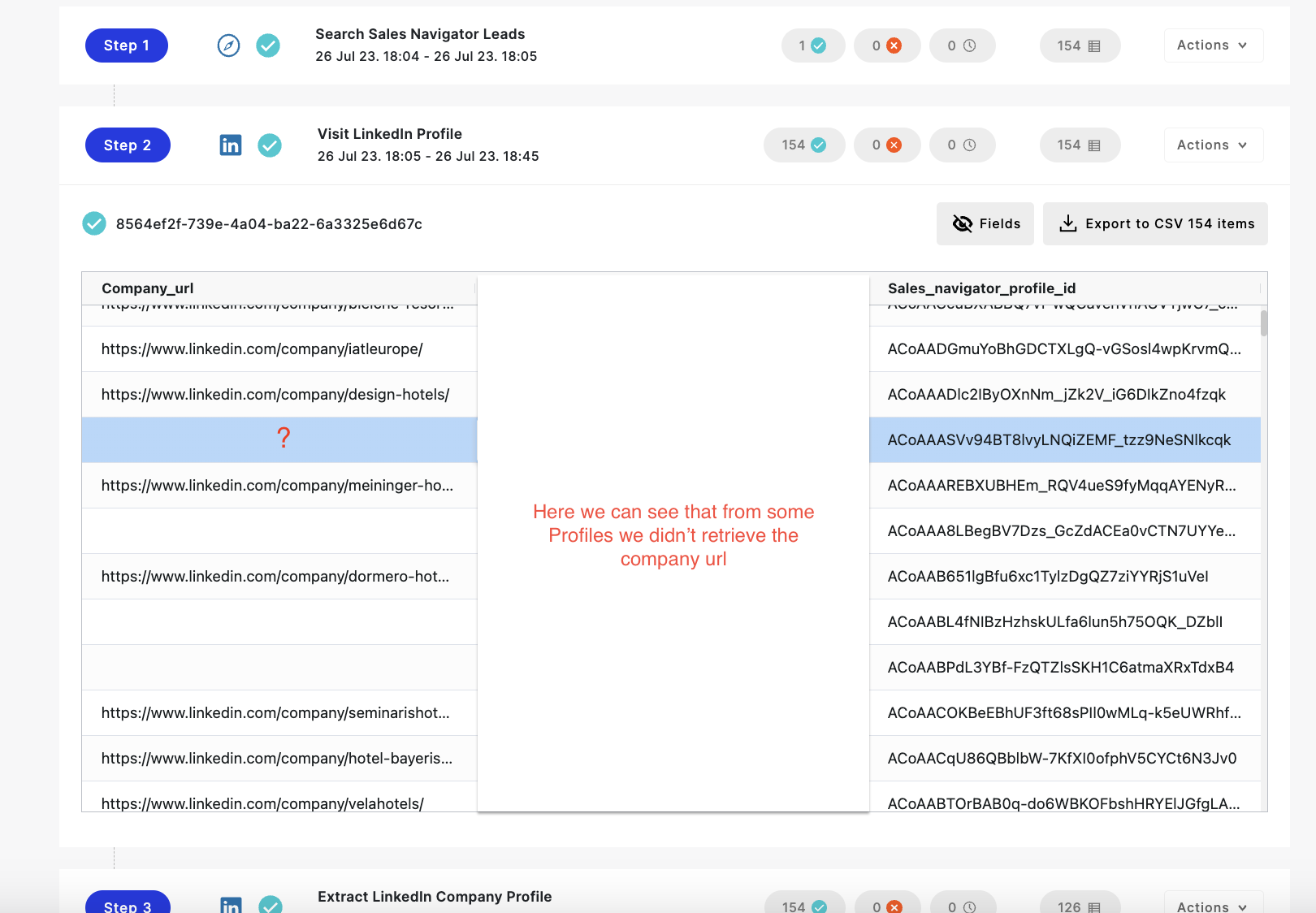 Take one or two leads example you want to check manually, on LinkedIn and/or Sales Navigator: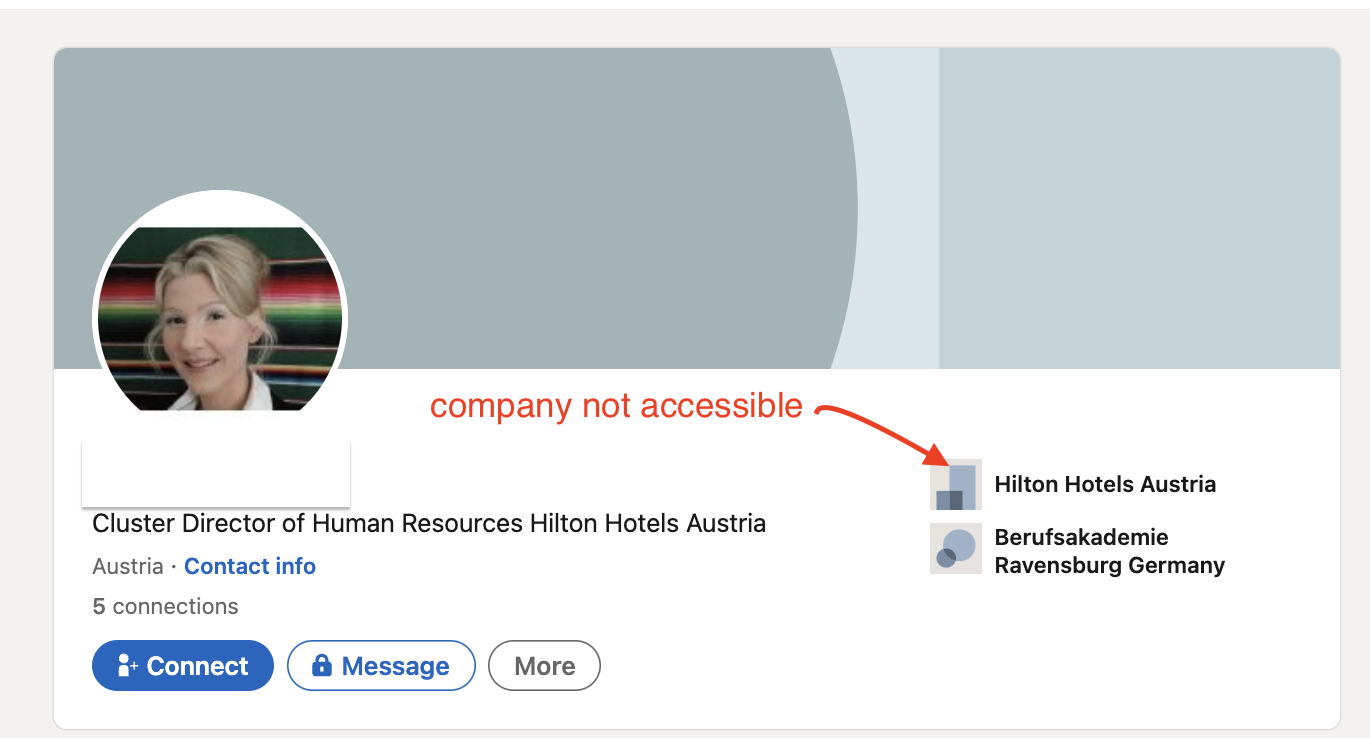 Here you go! You know the reason why. Do not hesitate to do manual check for any reasons you could find on your jobs.