Successful problem-solving requires finding the right solution to the right problem.
90% of the requests are solved without a meeting with our team
Upskill your game, going from Beginner to Expert with our many guides 💪
In this Help Center, you'll find tutorials on how to leverage Captain Data.
Why don't you start with our Academy: Master Outbound & ABM? It covers many outbound topics and you'll get to use many of our most popular templates!
We handle every incoming requests
If you need help or support of any kind, we kindly ask that you use the Help button at the bottom of the left menu: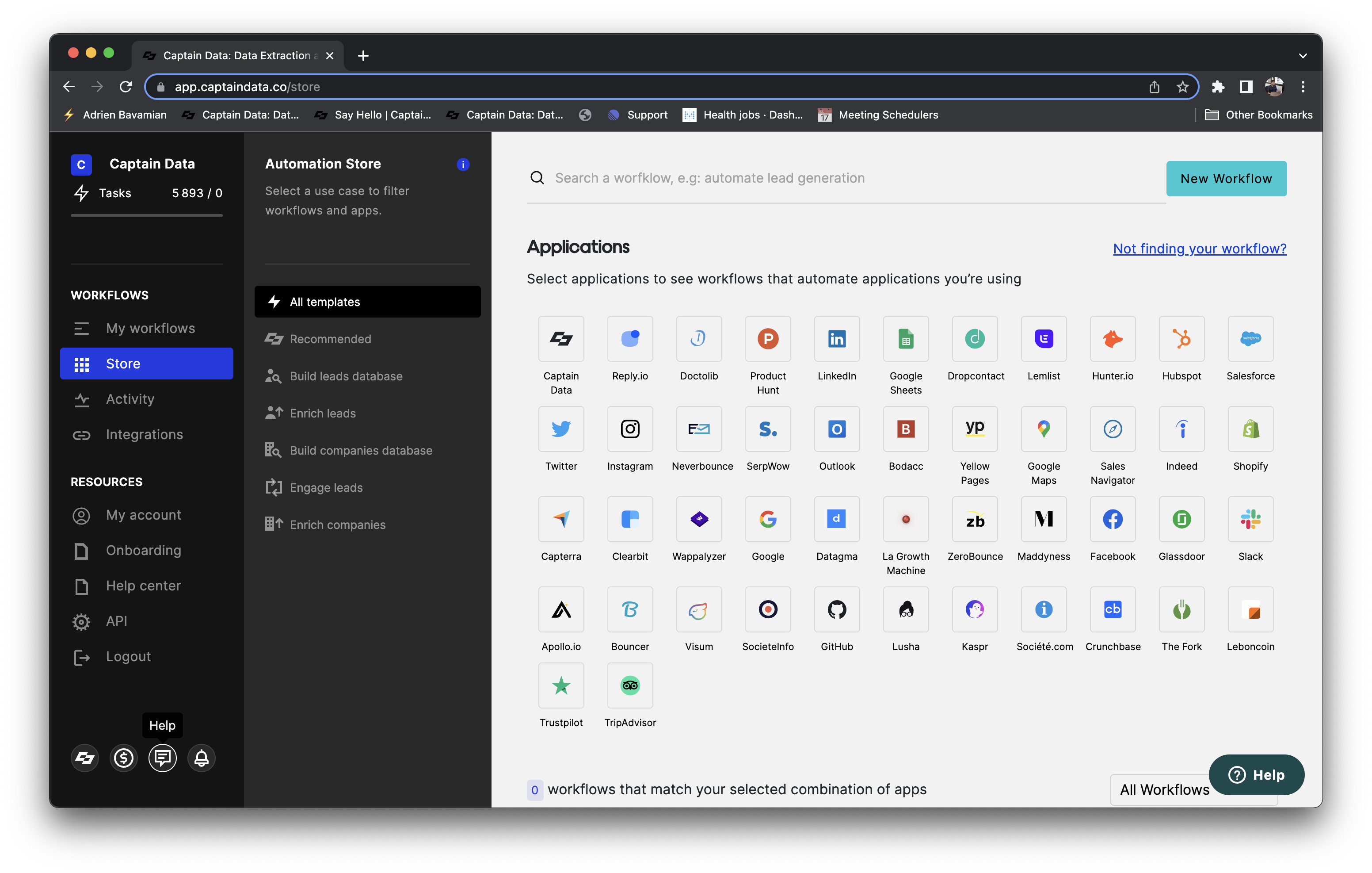 You can search the Help Center or ask a question, by clicking on "Leave us a message":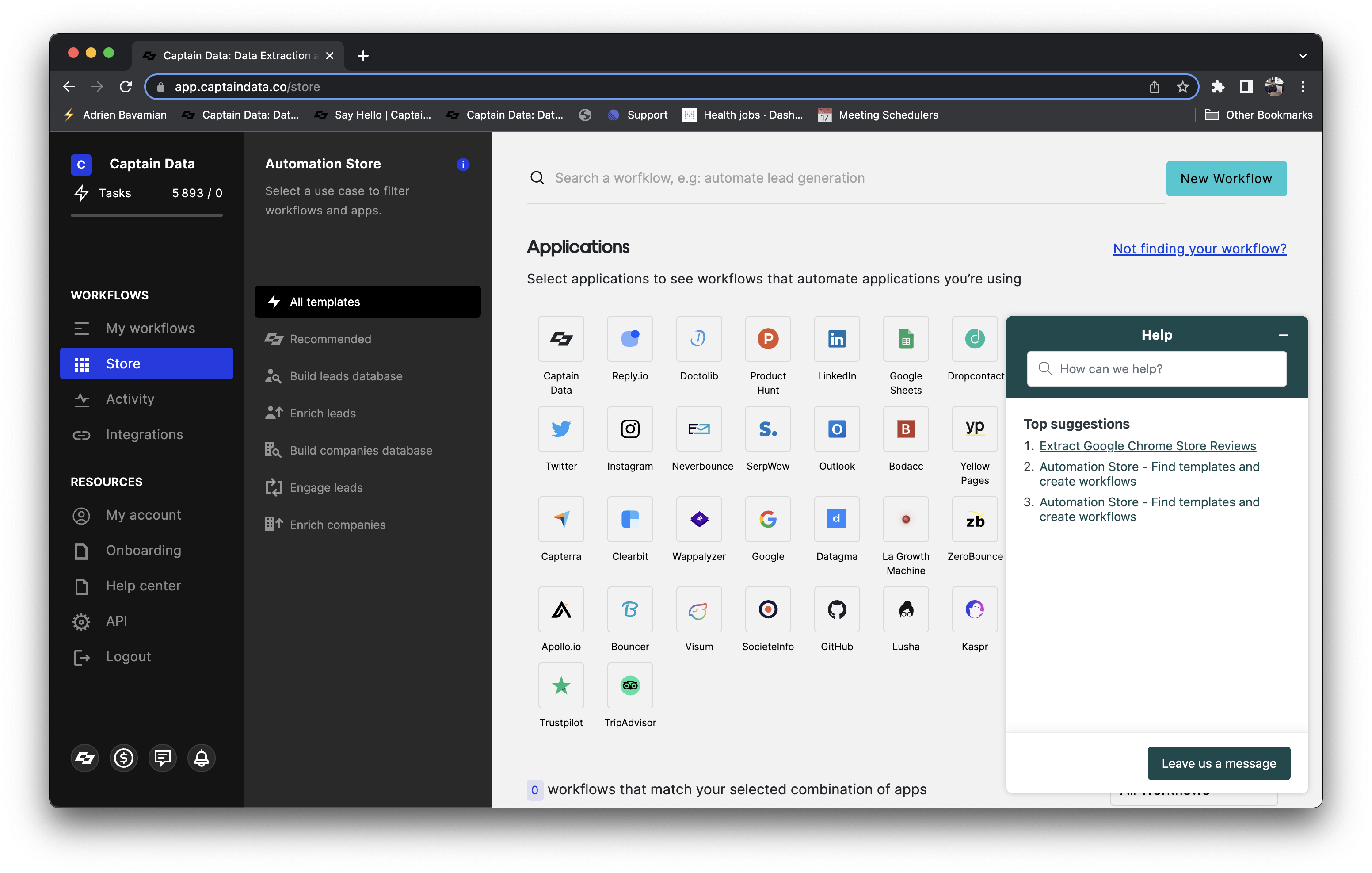 Note that we don't use other channels like personal emails or LinkedIn messages to handle the requests faster :)
To avoid back-and-forth emails
a) We need you to be clear on what you're trying to do
b) We recommend you make a video using a screen recording tool like loom.com or tella.tv so that we have the full context and can reproduce
If you have a use case in mind
a) Give us a sample of the data you have (CSV file or your list of inputs)
b) Tell us the data or action you want to get, i.e. email of decision makers, sending LinkedIn messages, people and company data, LinkedIn profiles, extract reviews, etc.
Kindly provide us with the following:
Most used materials & questions
Getting Started
Getting Started with the Workflow Editor
Add and import inputs in a configuration
Understanding information displayed
Understand errors and retry jobs
Limit of items and tasks reached
LinkedIn
Setup and Update LinkedIn Integration
LinkedIn Sequence - Run an outreach campaign
Sales Navigator
Search Sales Navigator Companies
Understand LinkedIn and Sales Navigator workflow errors
LinkedIn automation rate limits and best practices
Use a Sales Navigator Saved Search
Google Sheets
Open results CSV on Excel & Google Sheet
Google Custom Search & Maps
Finding Emails