Access to Captain Data follows this process:
Create your account
Book your discovery call - this will help you get the most out of the platform
Plan your success with our team 🎉
For any questions, reach out to us via the contact form or directly at sales@captaindata.co
Demo
To ask for a demo, you can head over to Get a demo on our website: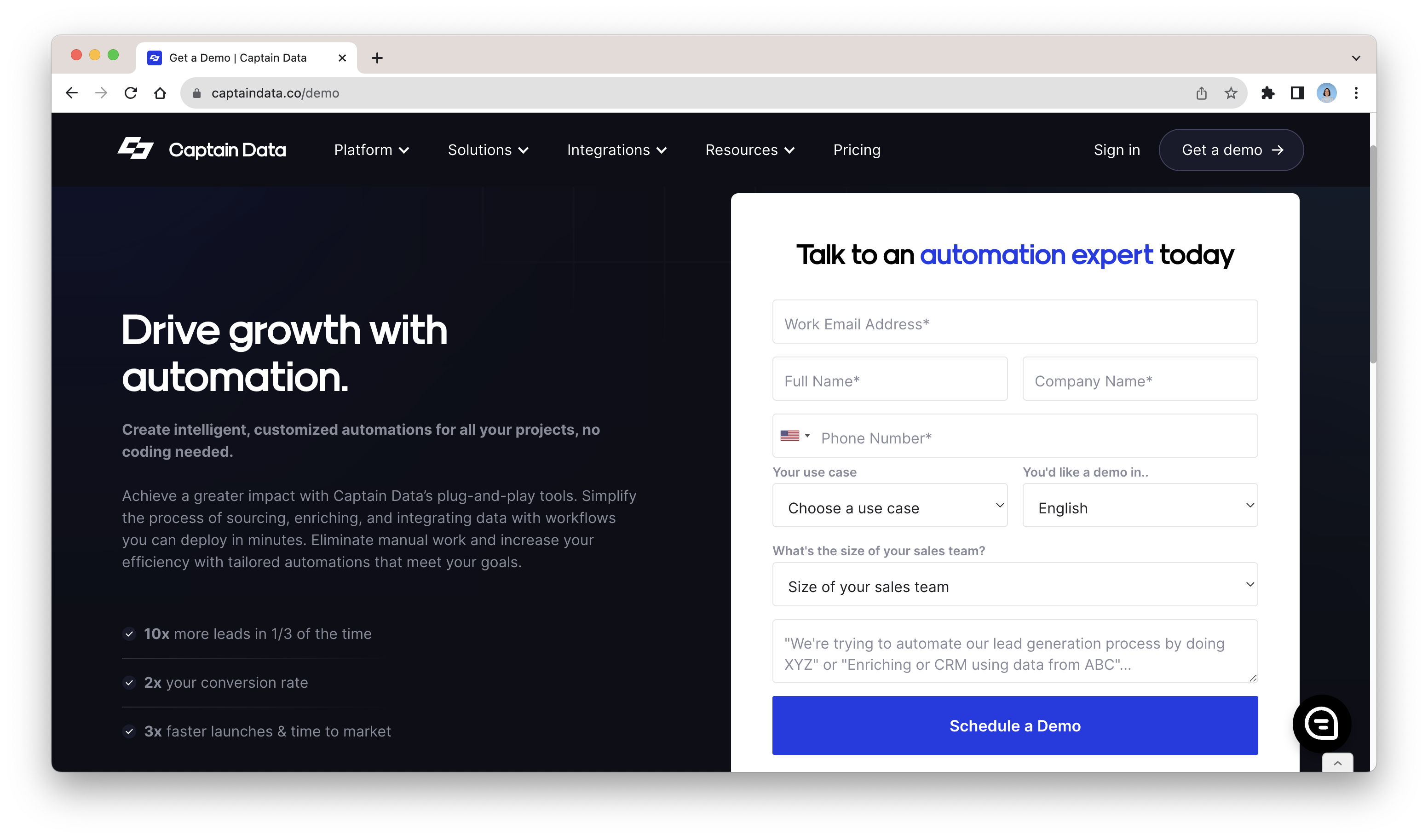 You can also directly book a demo call here.
Live Demo
We also created a real playground you can navigate, like you'd be using Captain Data!
Check out our live demo environment.
Onboarding
If you're looking to get onboarded, please contact your point of contact or customers@captainda.co.
Please note that starting September 2023, onboardings are available starting on our Scale plan.