To download a single job's results, you need to click on Actions > Download results download icon: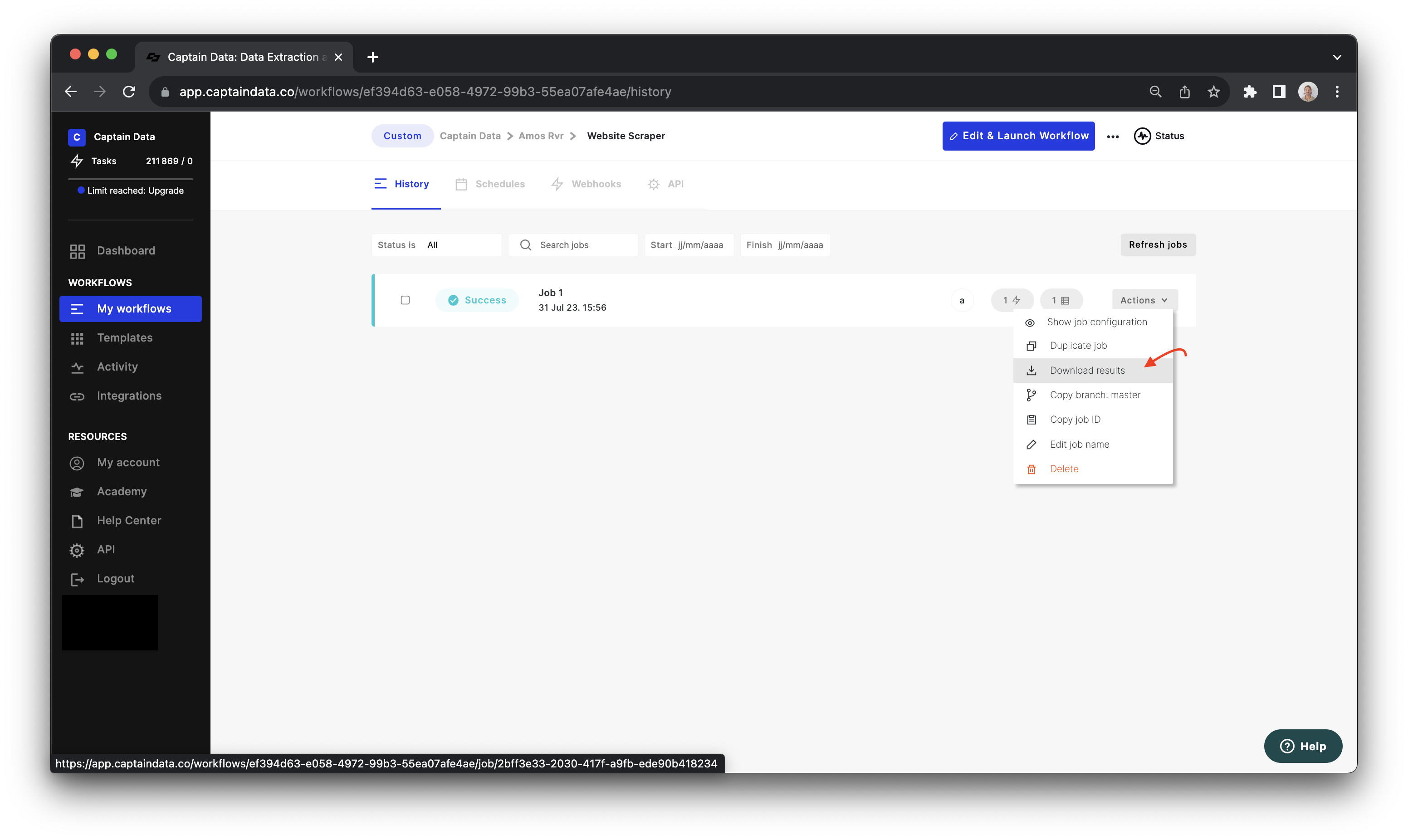 Downloading all results ever extracted
To visualize ALL the results and filter columns, you can click on the table icon: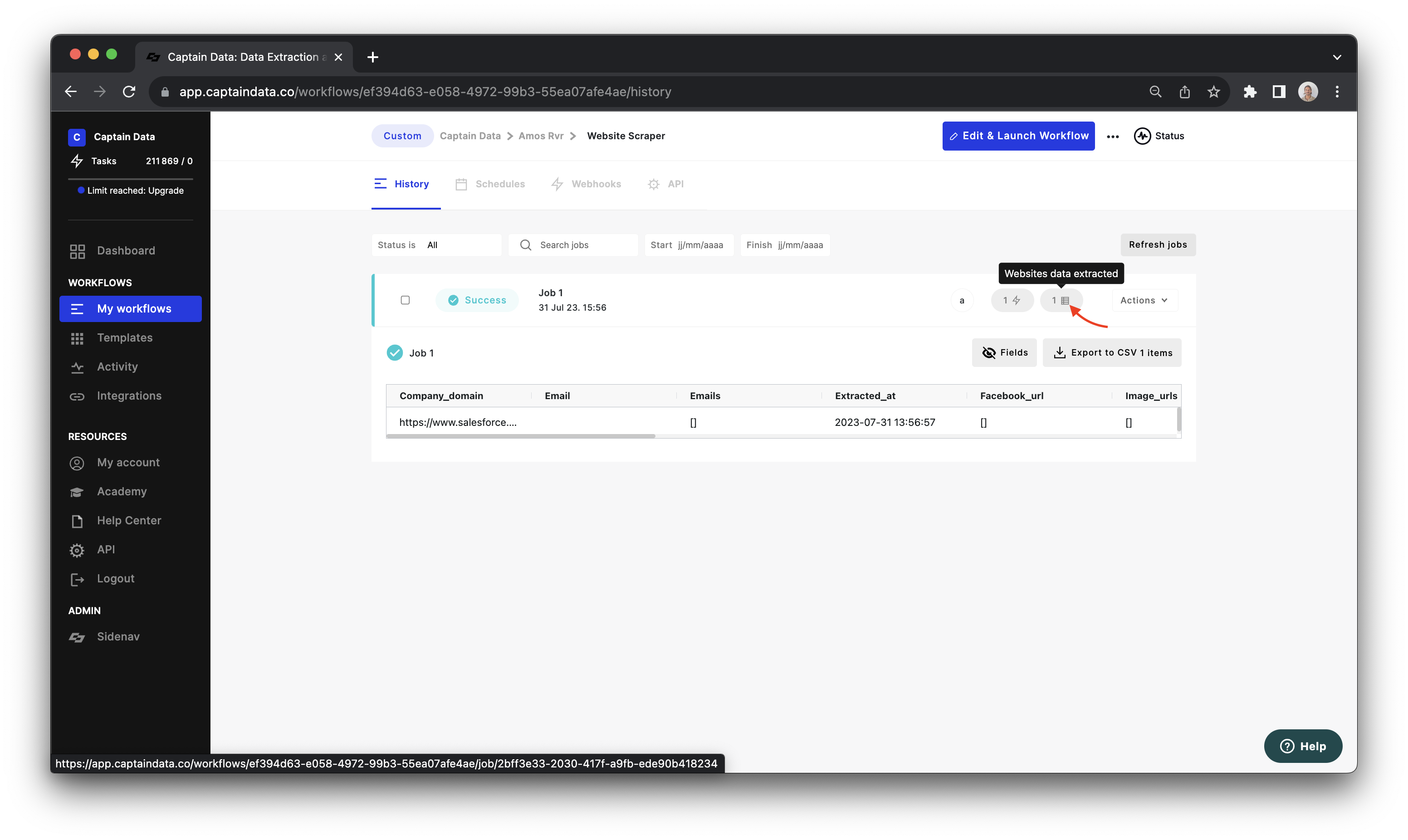 Filtering columns
Select specific outputs to download them: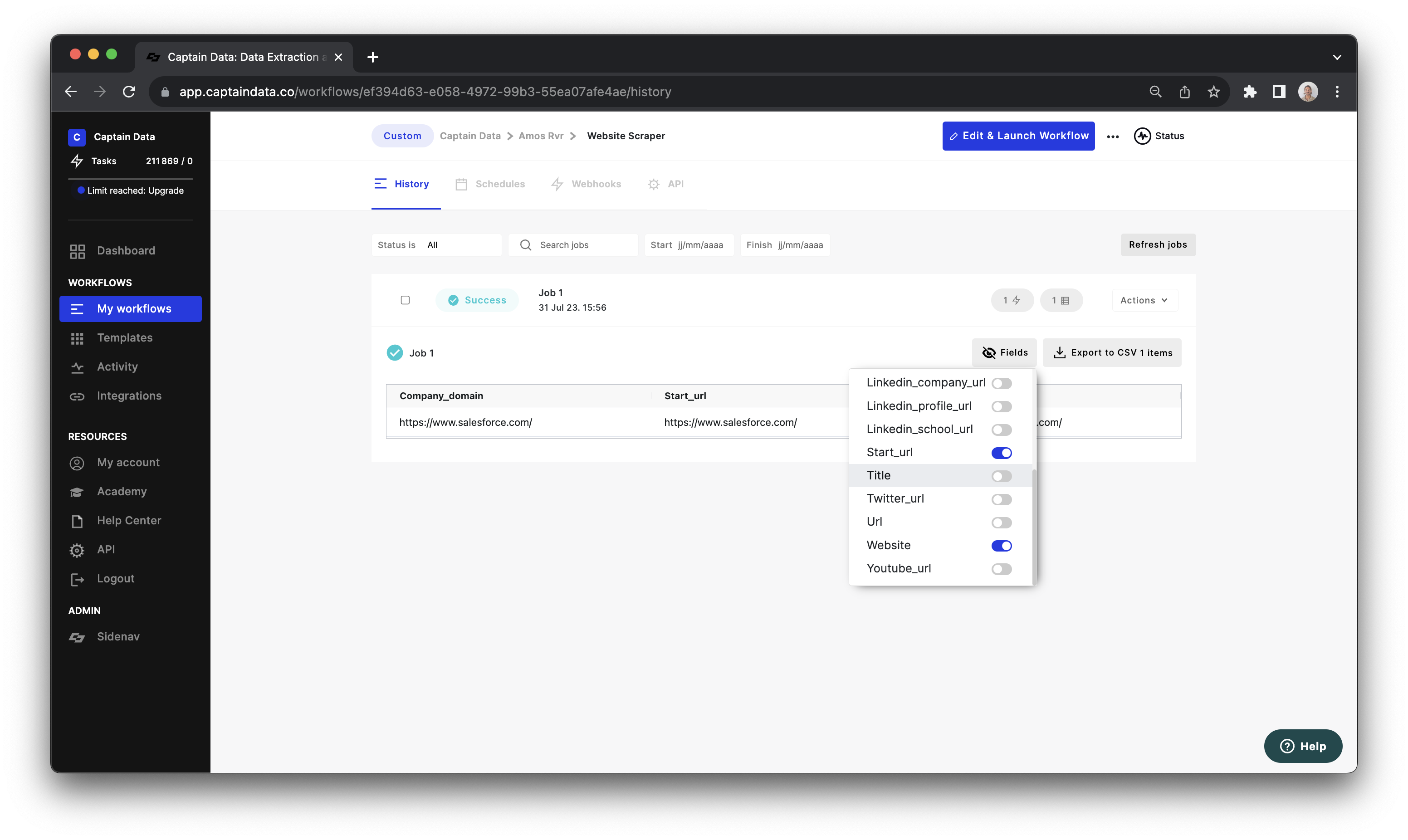 Then, you can click on "export to CSV" only the columns selected.

Download ALL outputs
Actions > Download results:

Selecting multiple jobs
You can select multiple jobs to either download the results or delete the jobs.
By downloading the selected jobs, you will be able to download a unique and aggregated CSV file that contains all the jobs results.
Working with downloaded data
We strongly suggest you to use Google Sheets to import the data as data parsing is better done in Google than with Excel.
ℹ️ If you have any encoding issues, check that you're working with UTF-8. Should you have any doubts, no worries, we've written a guide for you 👉 Open a CSV on Excel & Google Sheet