Head over to Subscription under in the Billing section. You'll see all the different options and features your plan lets you have access to
Payment
You will have to fill-in the Payment section so we can enable billing.
More about Billing and Invoices.
Billing Cycle
Under Captain Data Summary you will see when your plan is renewing, basically the same day and hour as when you started your subscription: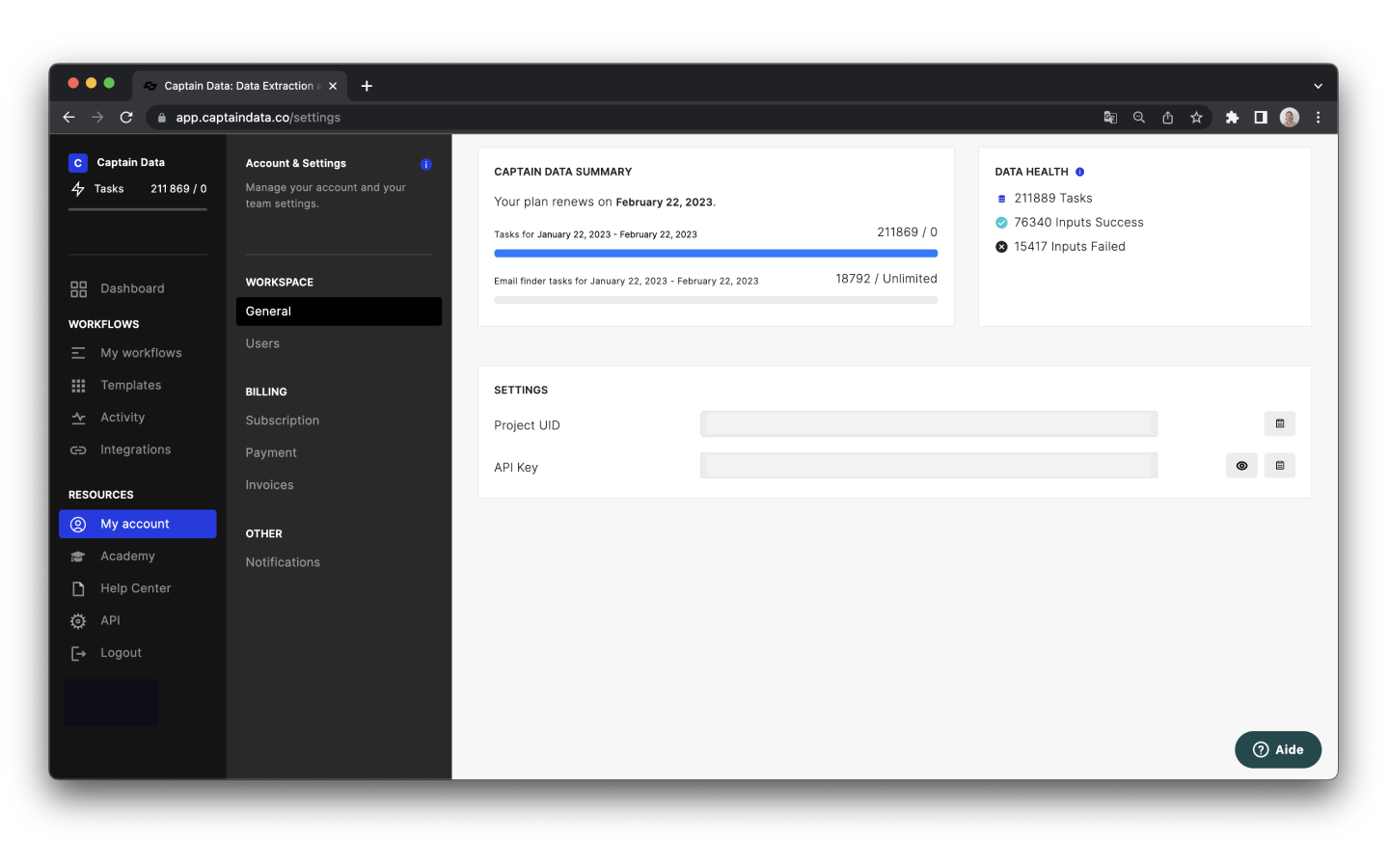 You can visualize how many tasks you consumed for a given period by clicking on the following dates: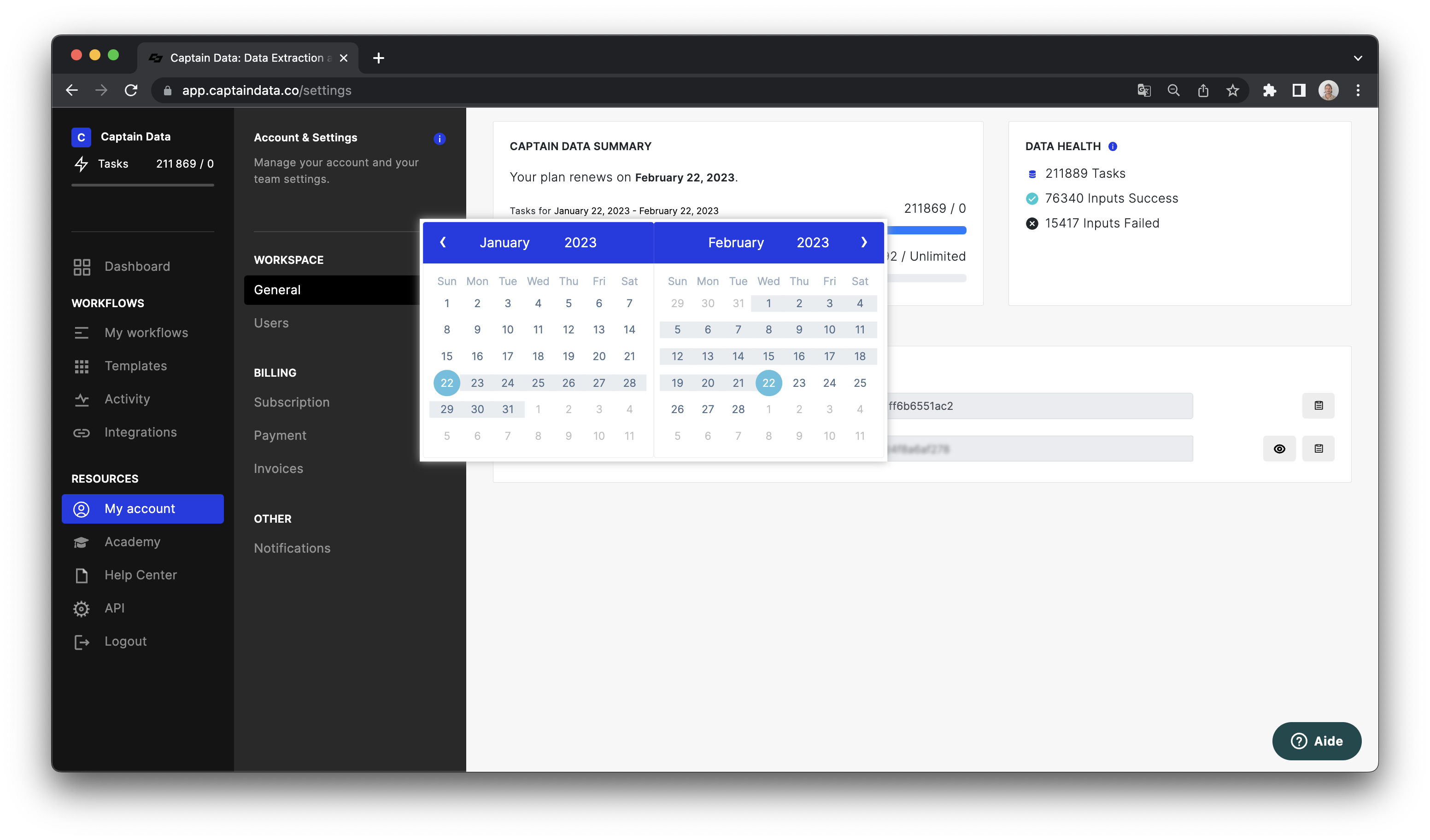 When the renewal date is reached, the number of tasks is set back to 0.
Upgrading and downgrading
If you want to upgrade and downgrade, you will need to contact sales for more information at sales@captaindata.co or contact your account executive.
Add-ons
We've added the possibility to buy more users. For each new user that you buy, you will be credited with 10 000 additional tasks.
Slide to upgrade to the number of users you want to add and click on " Upgrade". A modal will appear to confirm your subscription.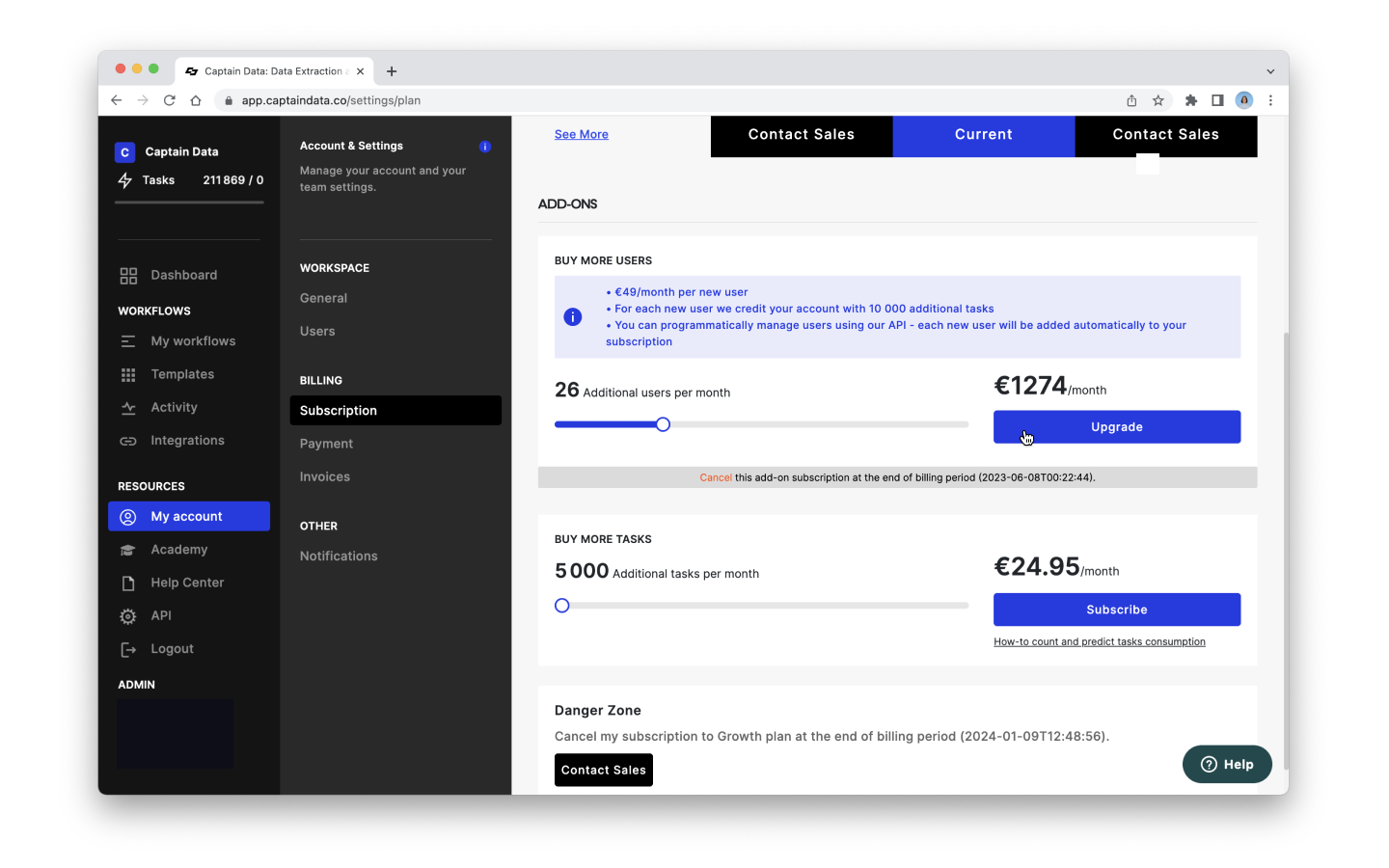 You can always downgrade your number of users by sliding back to the number of users you want.
We also added the possibility to buy additional tasks: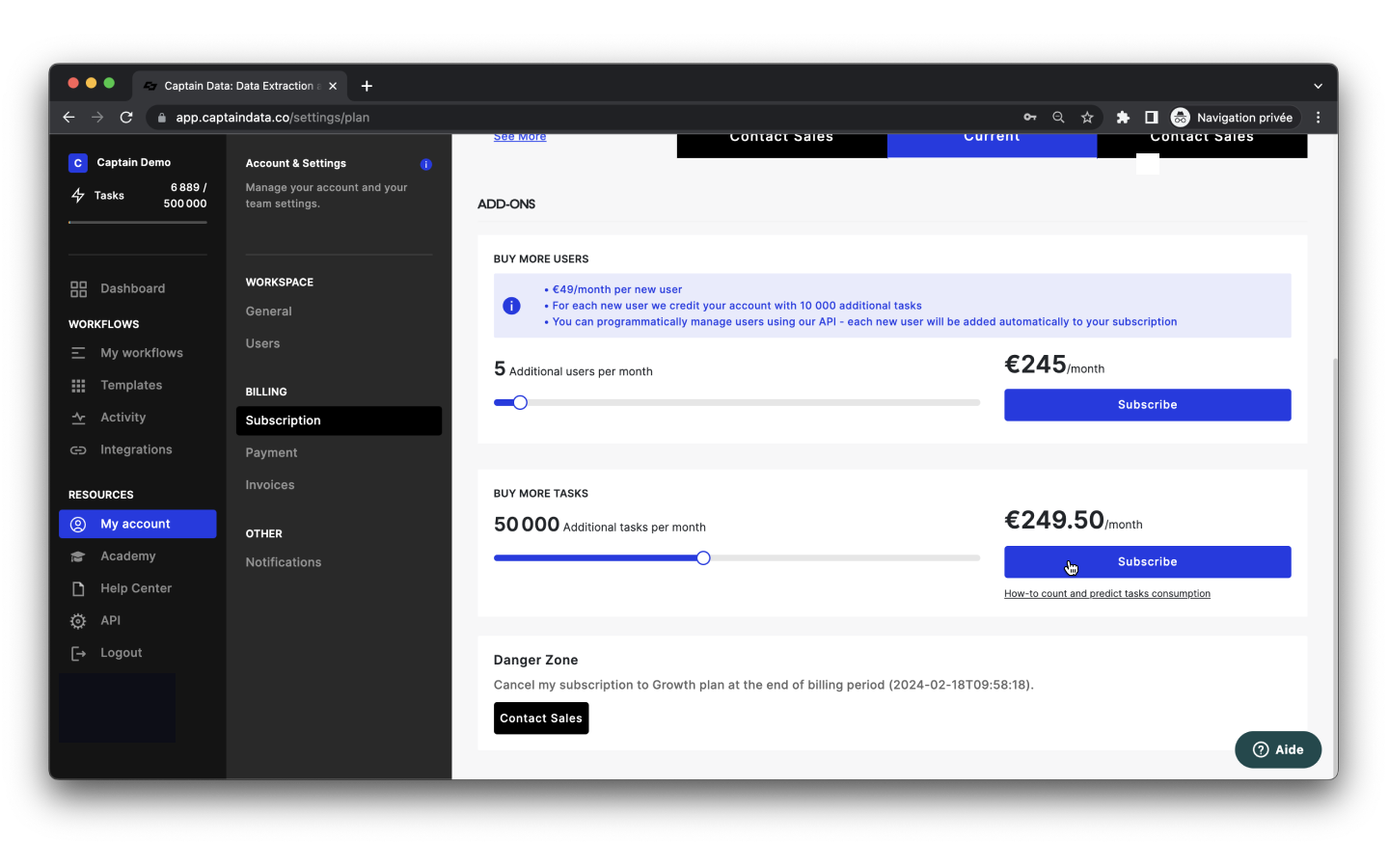 Same logic as for users, you can slide to upgrade or downgrade your number of tasks and confirm your subscription.
Cancel Subscription
We'd be sad to see you go 😢
In order to cancel your plan, click on the " Contact Sales": (note that this is only possible after your 12 months subscription):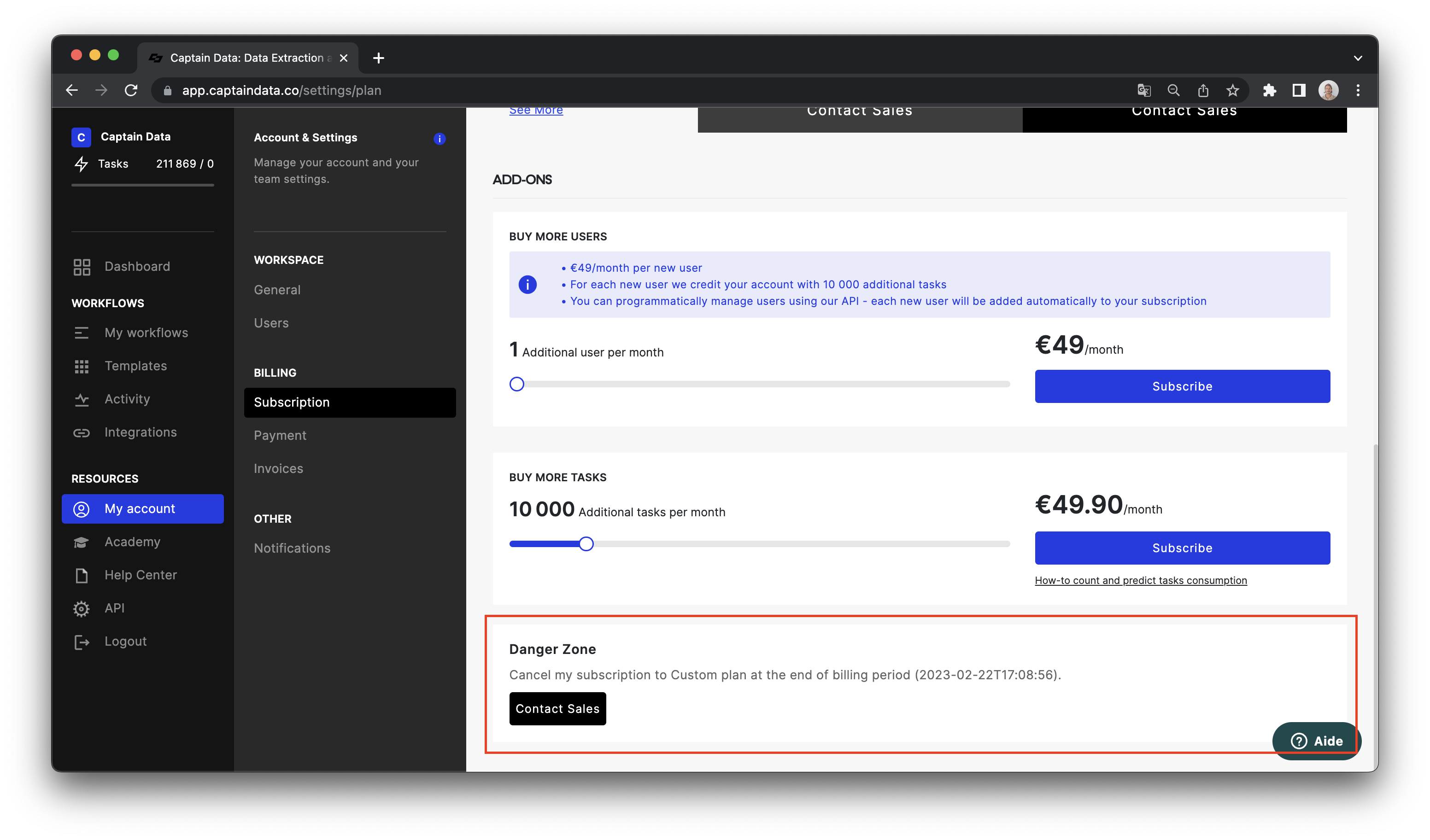 Do book a feedback meeting to let us know how we could have done better!
Please keep in mind that you need to cancel your suscription before the end of the billing period.
Otherwise you will be charged for the next month.