Introduction
Configuration and usage of social accounts is very easy once you've installed the Chrome extension. It will do all the work for you like retrieve your session cookies and avoid your social accounts to be disconnected.
👉 Install Captain Data's Chrome Extension
How-to configure an account in a workflow
You can use any account you've synchronized when configuring a workflow.
Simply select amongst the list of configured accounts: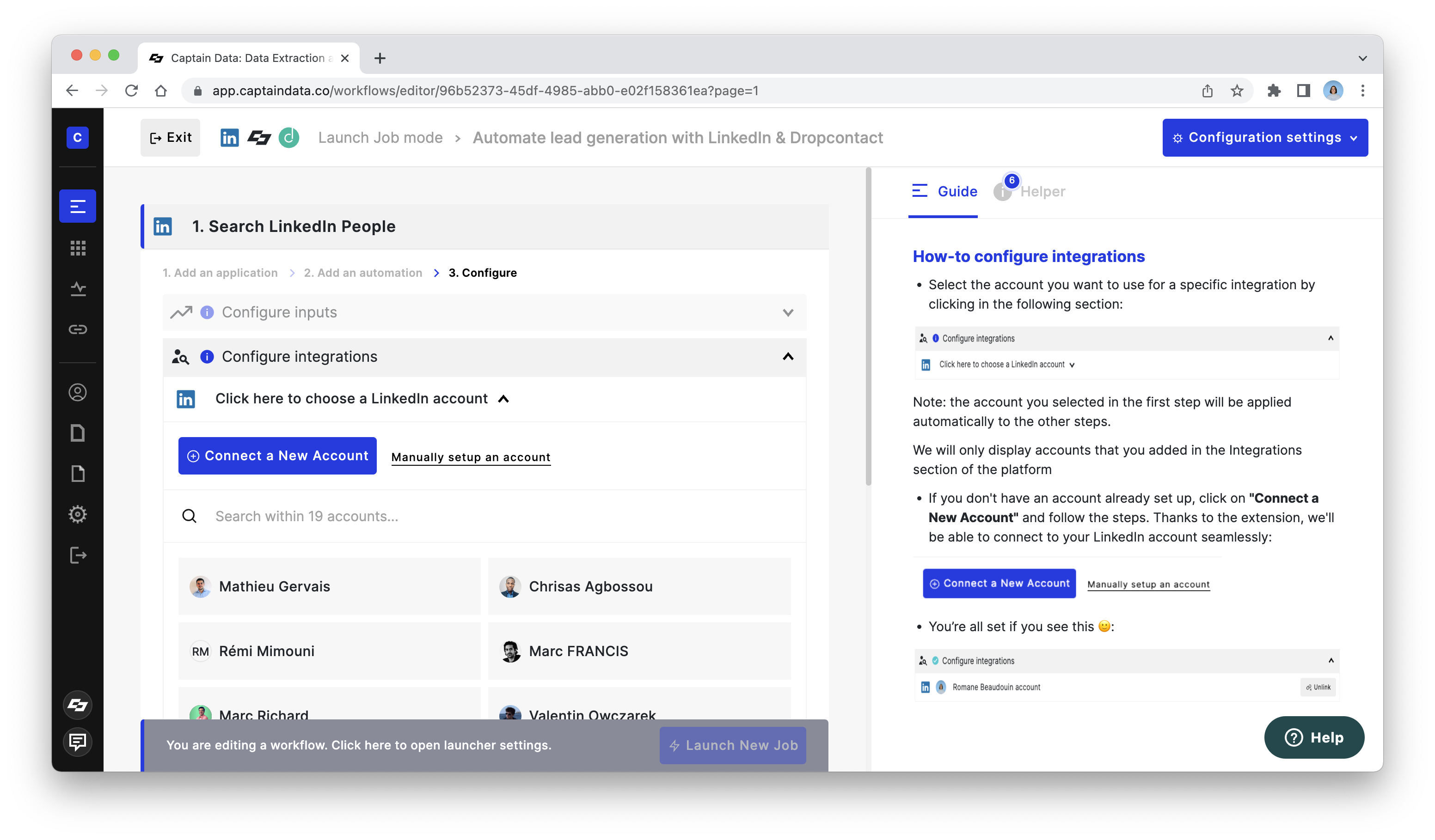 If the account needs to be updated, it will appear like this: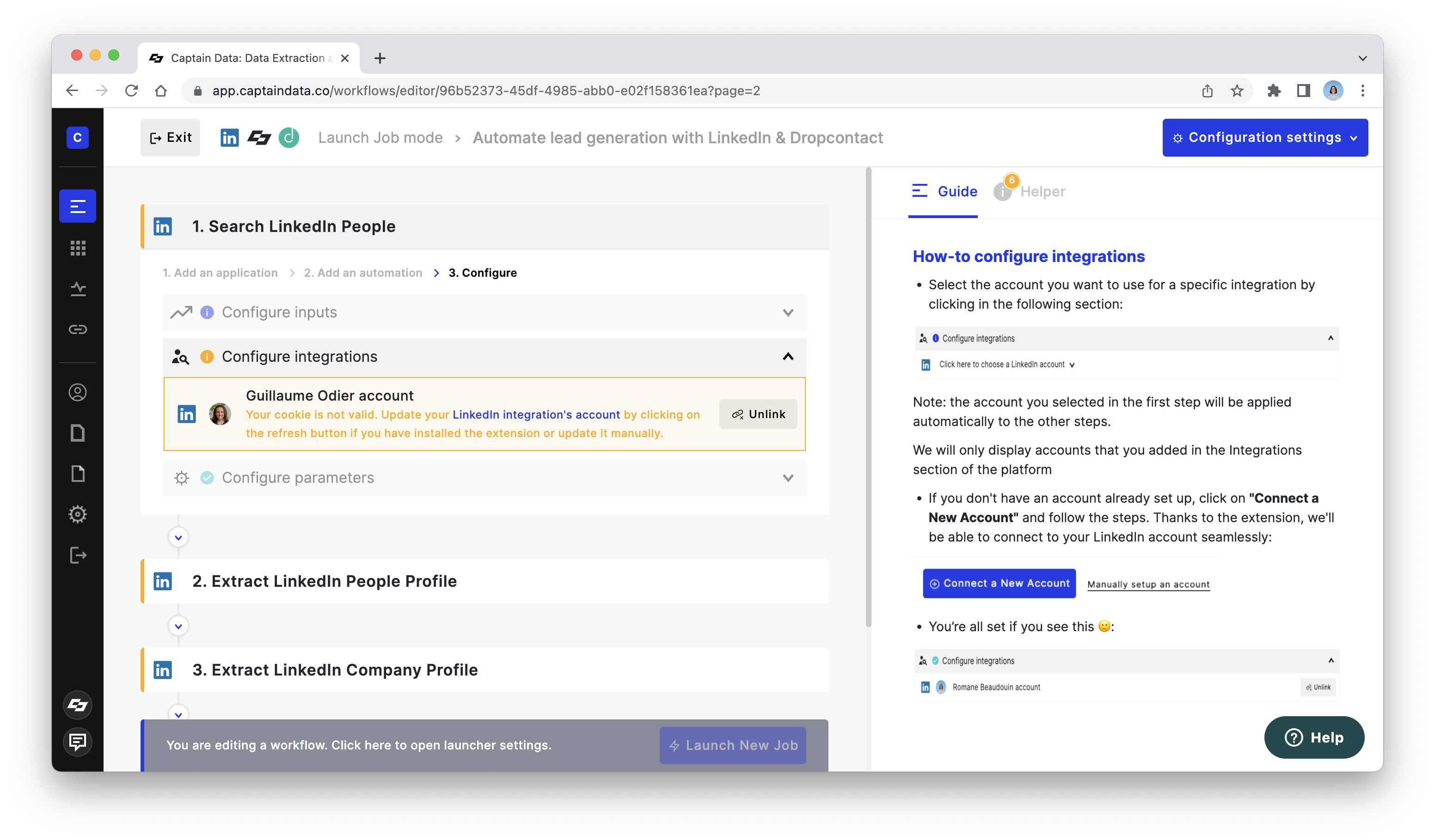 If you have no account configured yet, click on "Connect a New Account":
If you have a user role, you have restricted rights which means you'll be able to link the application's account only to you (see the screenshot below).
If ou have an admin role, you'll be able to link the account to the user of your choice by selecting it in the dropdown.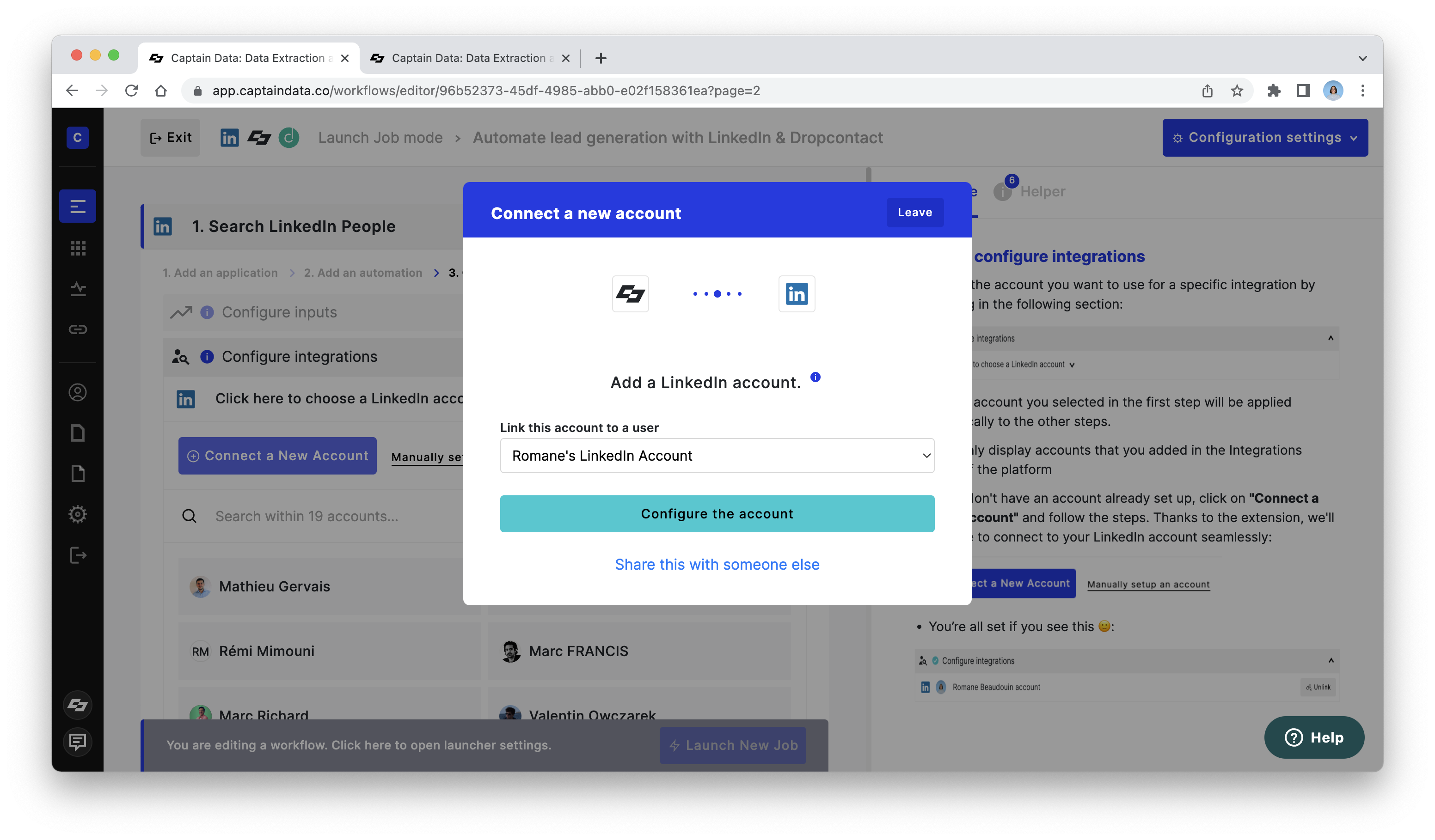 You can also share the link to someone else by clicking on "Share this with someone else" for example if you're an agency or a team leader that needs to use the LinkedIn account of an external person. It will retrieve its cookies and you'll be able to use its account.