To understand how Schedules works, please check first this article: Manage schedules

Regarding the Launcher Settings, you have two options:
Launch now: which immediately launches the workflow

Be aware: Depending on the eligible times you have put, your workflow might not launch now.



Launch later: schedules the workflow at a date and time of your choosing
Launch later
Pretty straight forward, just choose a date & time and the workflow will launch exactly at this date.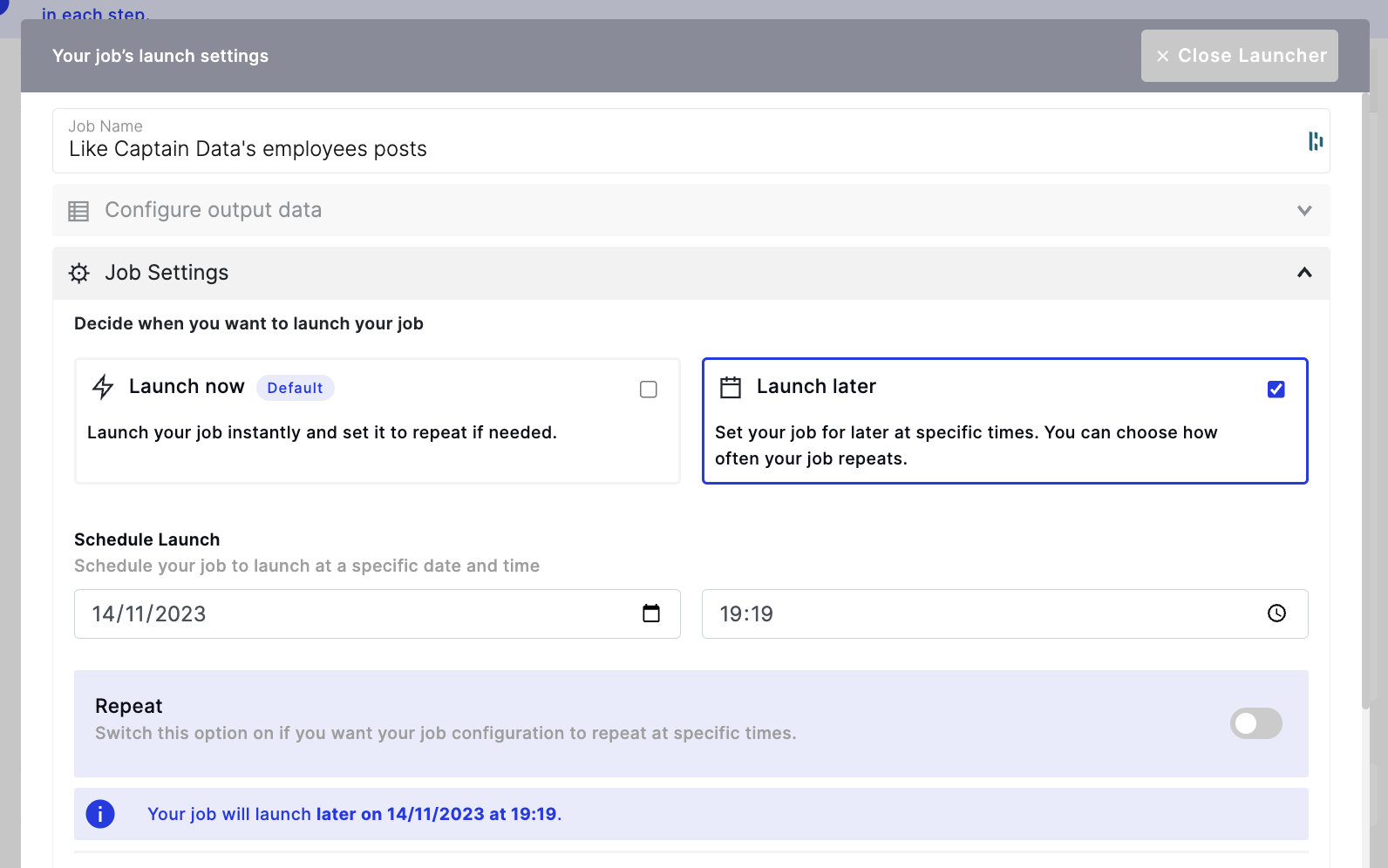 In our example, the workflow will launch later on the 14th of November 2023 at 7.19pm.

IMPORTANT NOTE: While you can set eligible times, be mindful of potential scenarios that may impact your scheduled jobs. For instance, if you've scheduled your workflow to launch at 7:19 pm, but the eligible times align with working hours (9 to 5pm), the workflow will not initiate as intended.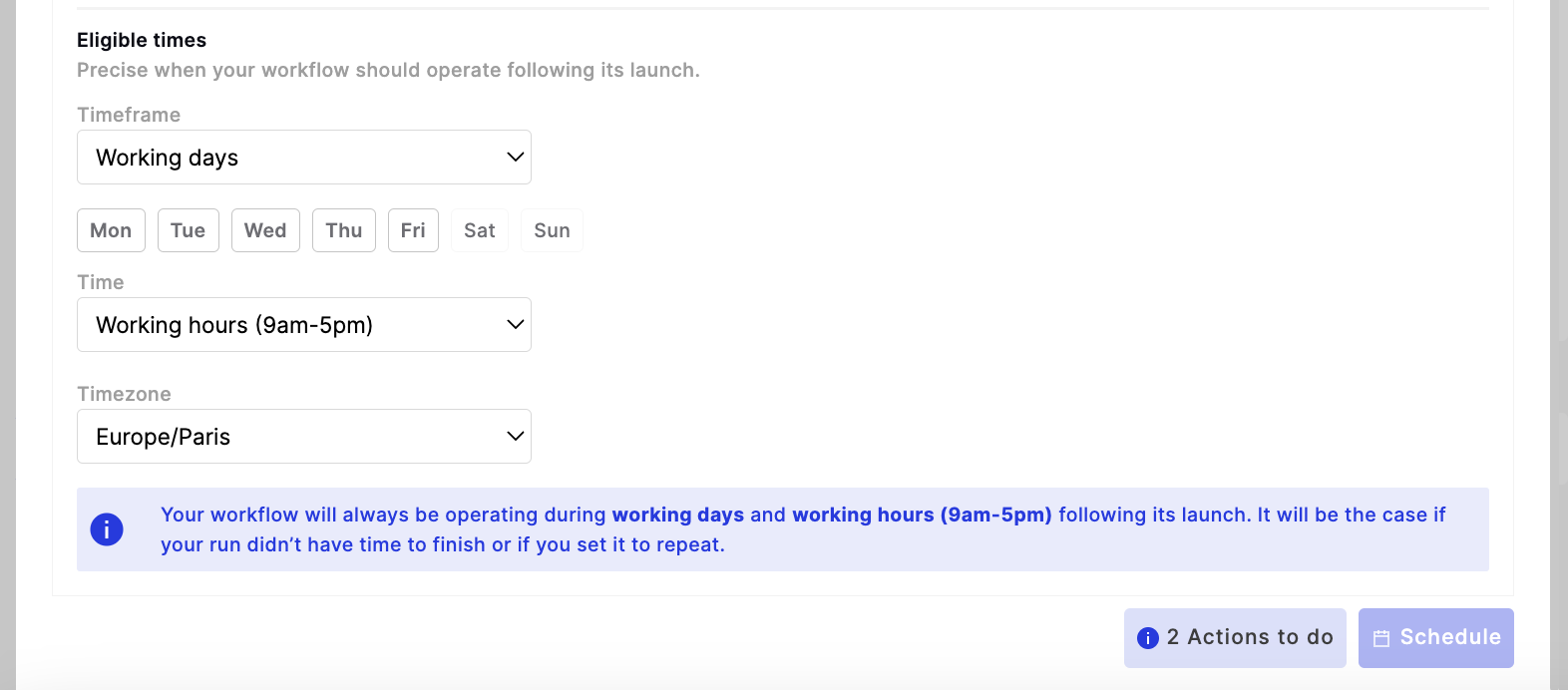 You'll encounter various scenarios where careful consideration is crucial when configuring eligible times. Since these determine when your workflow can operate, it's essential to ensure they align logically with your intended settings.
Repeat option
After selecting either the 'launch now' or 'launch later' options, you can incorporate the 'Repeat' feature. It's generally best to combine "Launch later" with "Repeat" to know exactly when the workflow is going to launch.


In our example, the workflow will launch every day at the specified time when you click 'Launch' if you have selected the 'Launch now' option.
Alternatively, it will launch at the designated time if you have chosen the 'Launch later' option.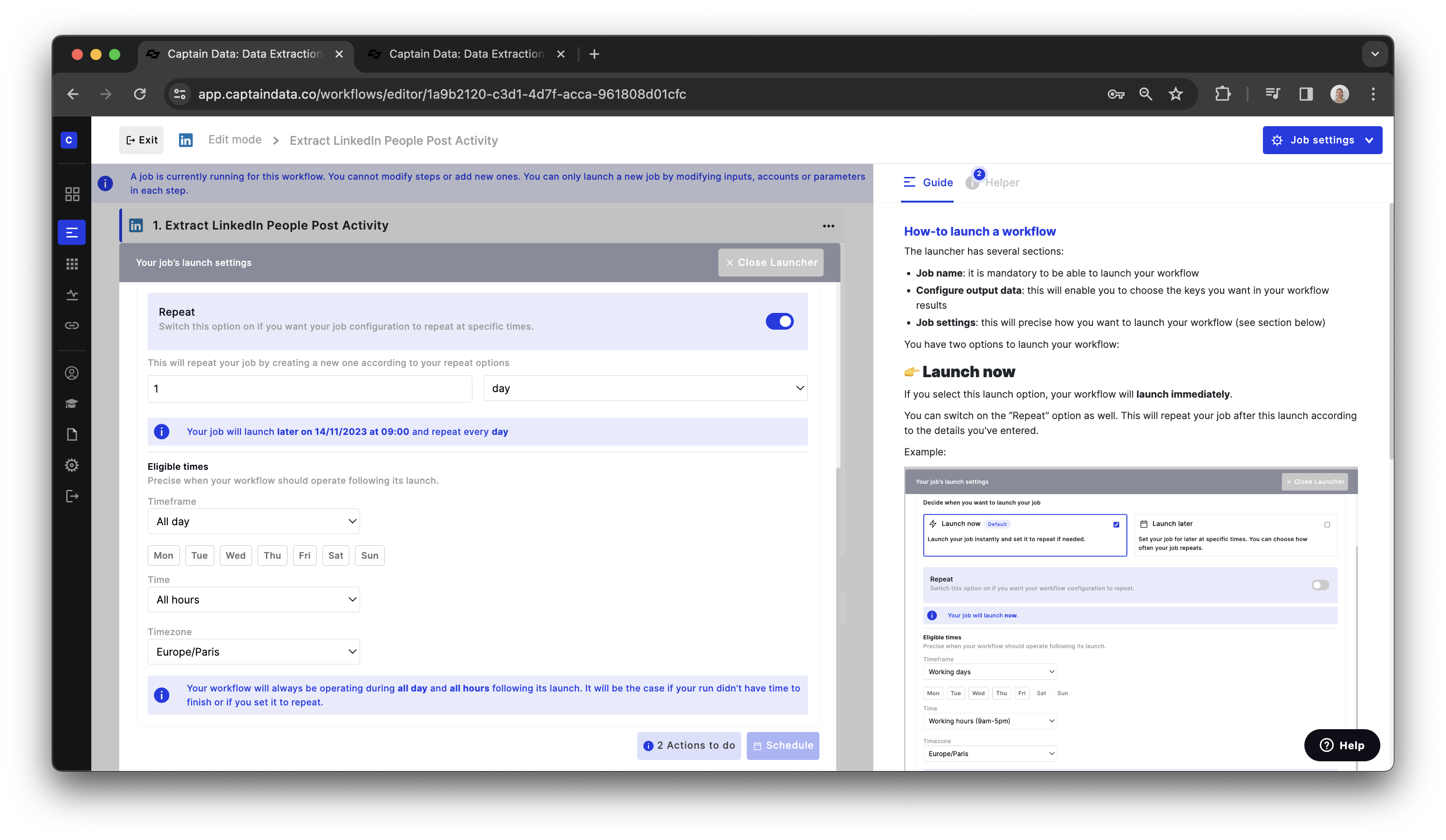 Eligible times
With those parameters you can select a time slot to precise when you authorize the workflow to operate.
For example, you might want to run your workflow every Mondays during working hours: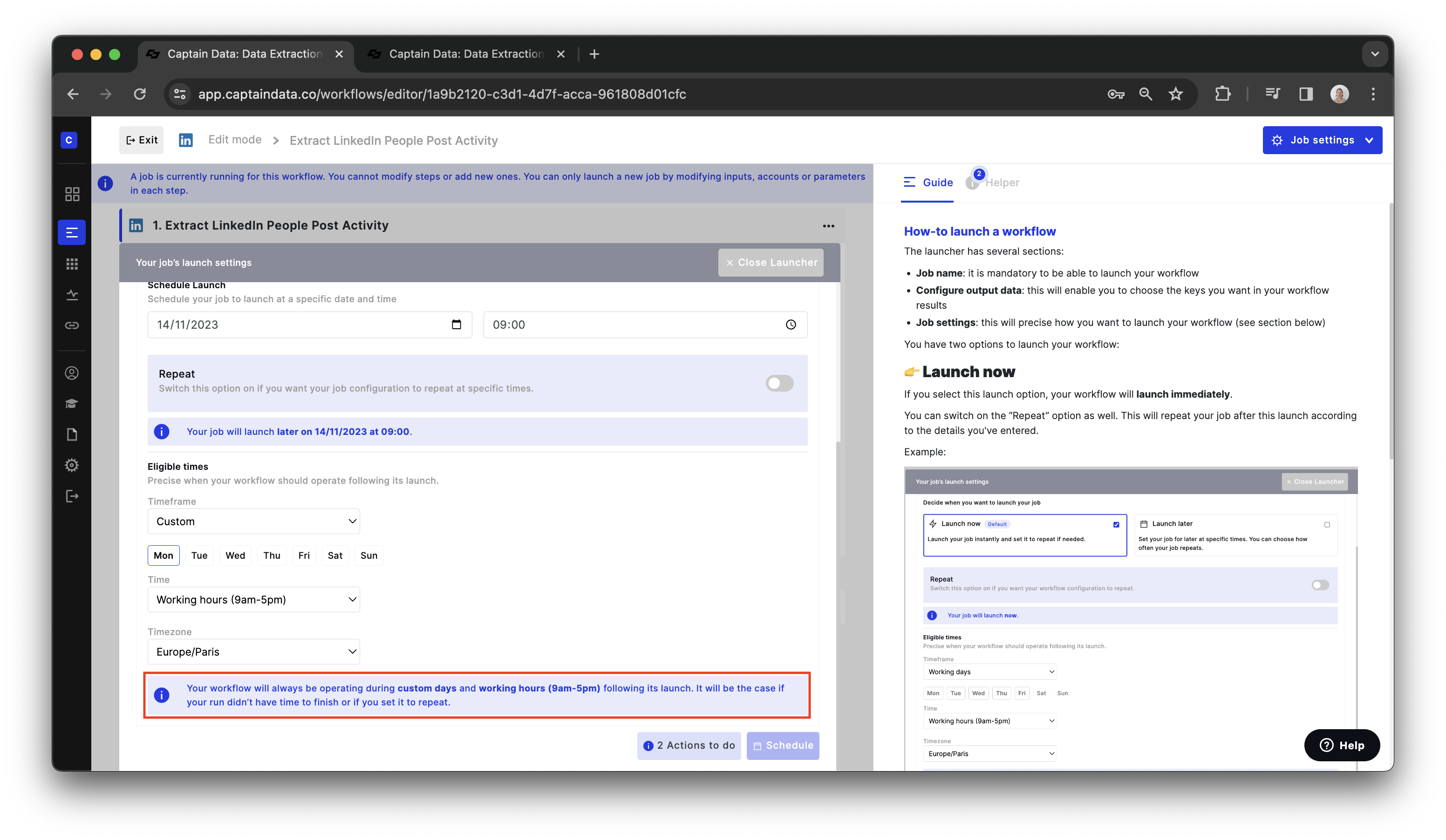 Be careful! If you set an eligible times that do not match with your "launch later" or "launch now" settings.


Examples of frequent issues
It's Monday, and you want to launch your workflow now but set in the eligible times only to run your workflow on Thursdays. Because of that, your workflow will not launch now.
You set a Launch later for a specific date at 8 pm, but in the eligible times you tell the workflow to run only during working hours (9to5pm).


Timezone
You can select a specific timezone in the Eligible times settings.
The default time zone being Europe/Paris — we suggest you to edit the timezone depending on your country for more accurate results and scheduling predictability.