If this specific error is popping on your workflows, this means you've reached the maximum tasks (items) you could use on Captain Data.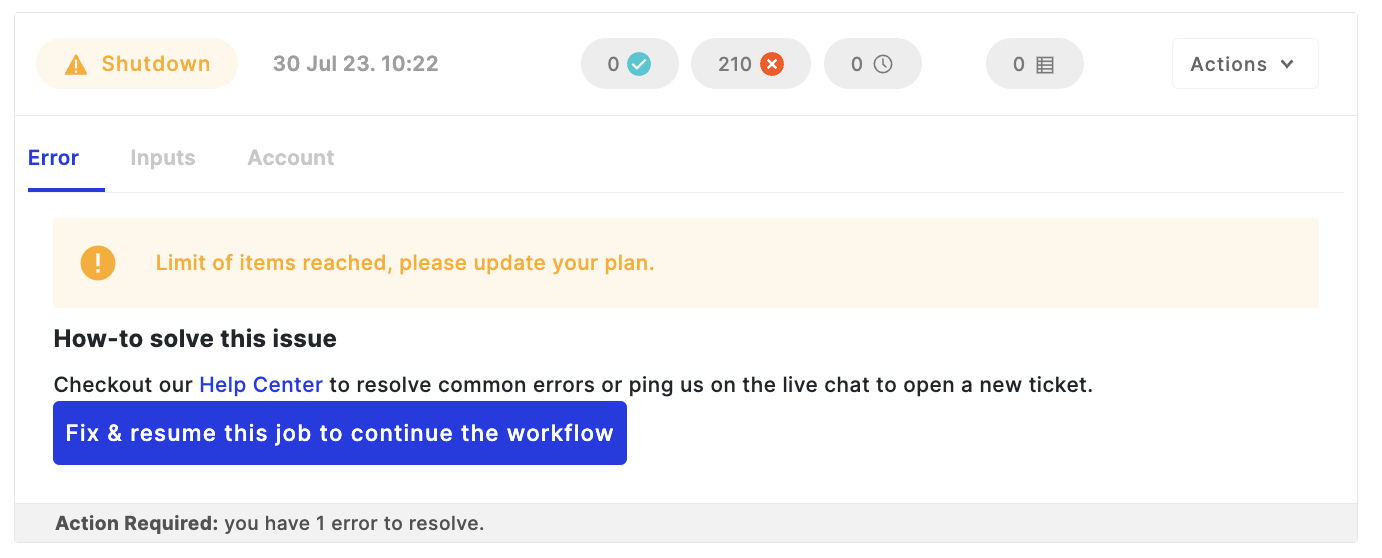 This means you need to either:
wait for the tasks to be reset at the end of the billing cycle
update your subscription and choose a plan with more tasks
Or, contact us to get more tasks or add more user licenses.
Billing Cycle
To find out your billing cycle and your tasks go to your "My account" page under the General section: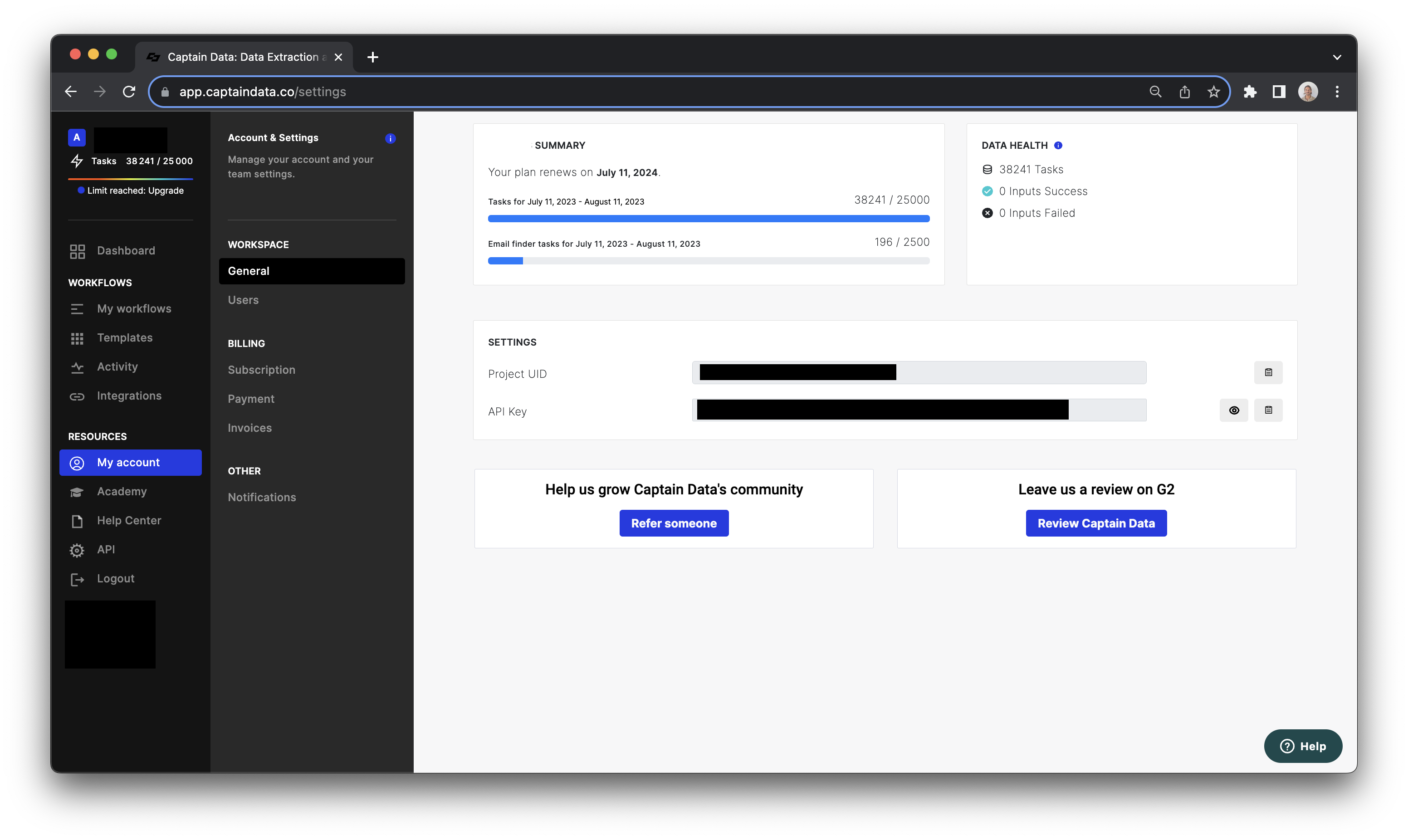 You will be able to see when your plan is renewing when your tasks will be reset, and how many tasks you have used for the current cycle.


Update your plan
In order to update your plan, you must contact our Sales: Subscription section