Here is a short article explaining how to access your invoices and payments status.
Nothing simpler – go to your Captain Data dashboard and click on My account 👇

Billing > Payment
Our billing system is powered by Stripe and handles the 3D-Secure for you to be extra safe.
In the Billing section click on the Payment 👇

Billing Information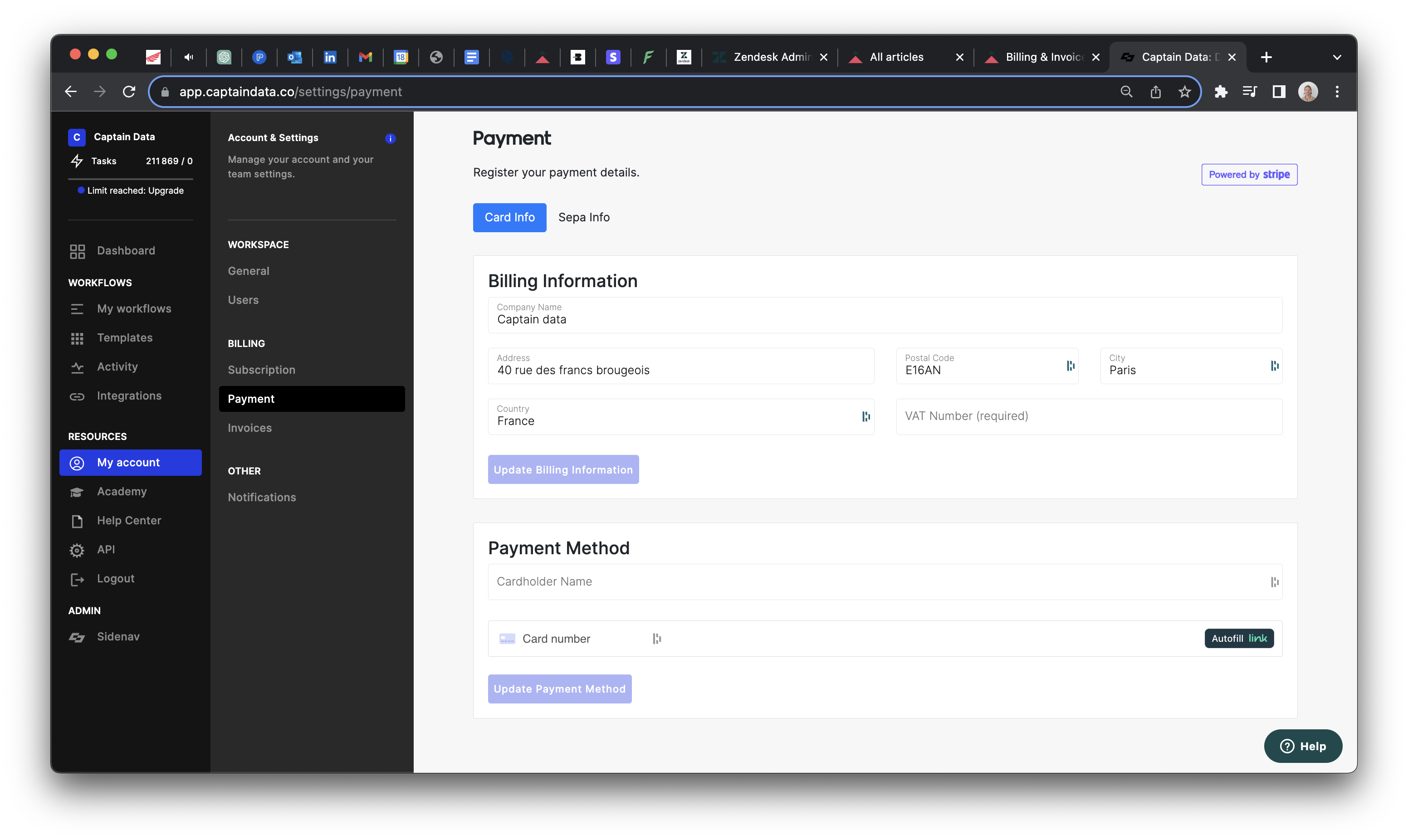 Invoices
To find your Invoices, click on Invoices in the Billing section: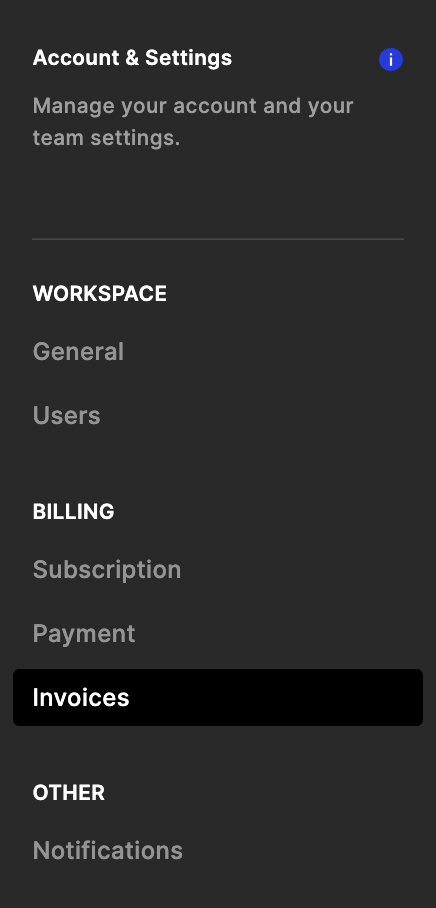 You will be redirected to this page listing all your invoices👇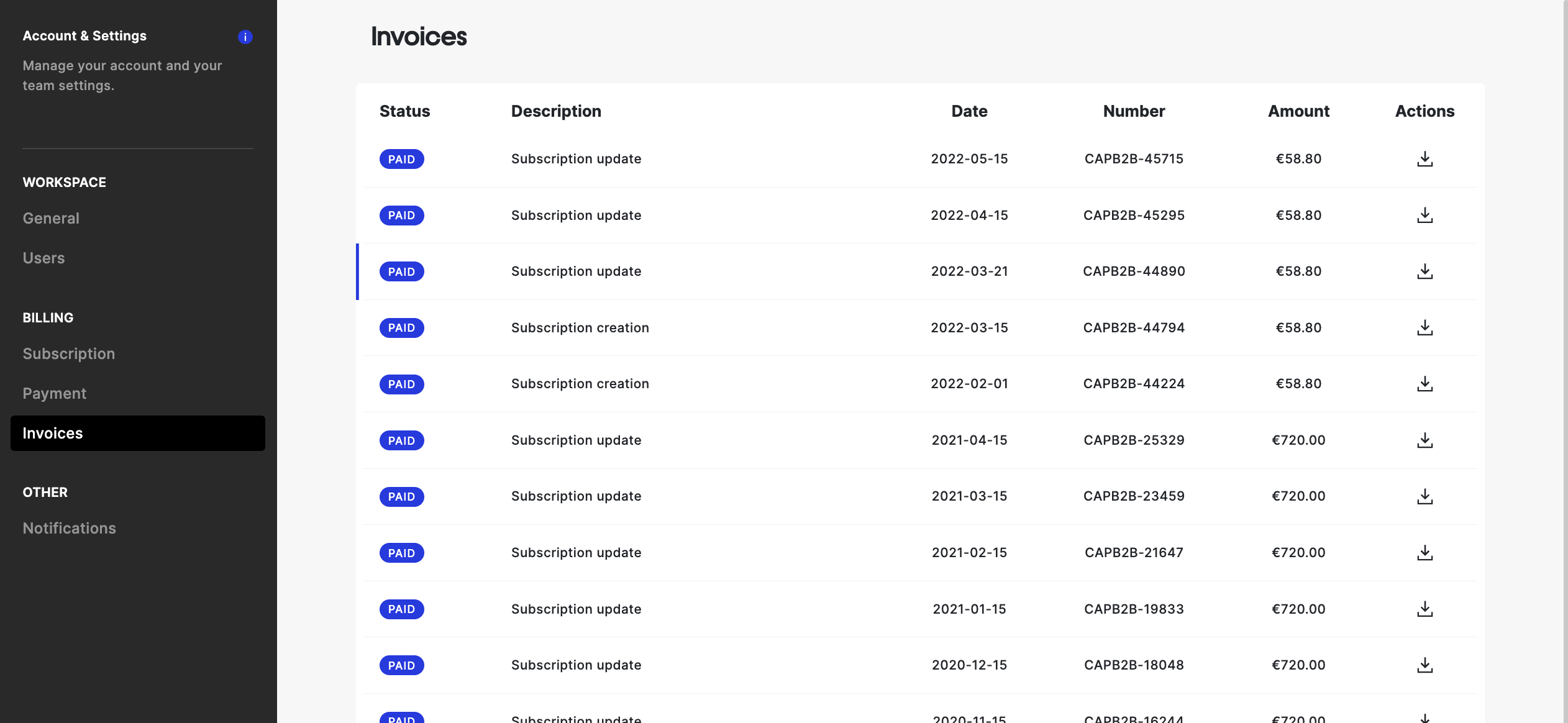 To download them, click on
If you have a problem with your invoices, let us know by submitting a ticket.