Install Extension
If you have not already downloaded and installed our Chrome Extension, do it now.
Make sure to activate the extension on all sites, like in the following image: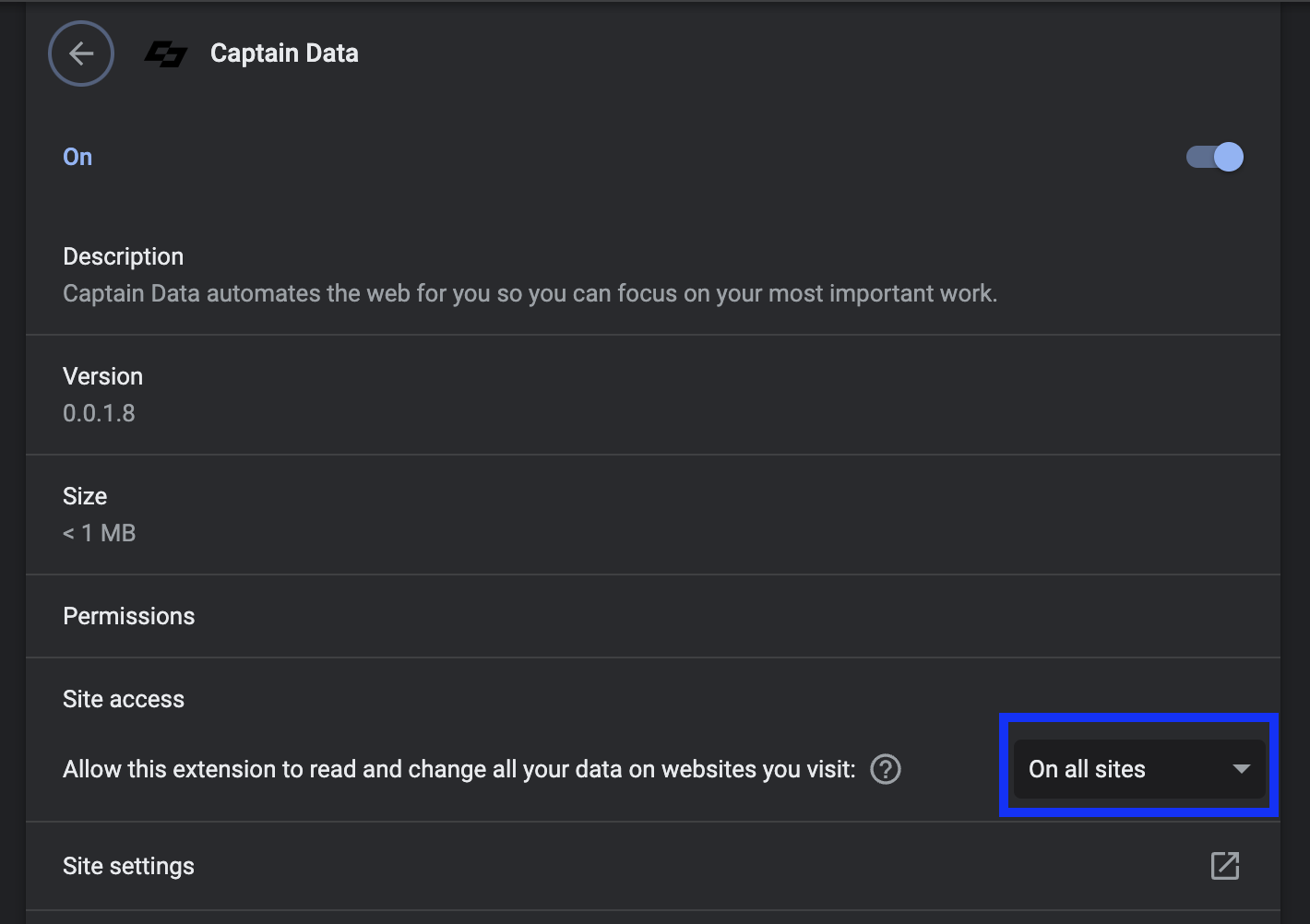 Add a LinkedIn Integration via the Integrations page
With the Chrome extension – in one click, you can sync your LinkedIn account to captain data:
Use your colleague's account
Error
If you see an error message after clicking on "Configure my Account" (in red), follow the instructions
If you see an alert stating that you're not connected to LinkedIn.. you're probably not connected to LinkedIn 😅
Refresh the Cookies
You need to refresh the cookies if:
you log out of your LinkedIn account on your browser (not a big deal)
LinkedIn automatically changed the cookies (nothing to worry about)
you're using another automation tool (careful)
you automate too much and do not respect the commercial limits (checkout best practices)
How to refresh your own account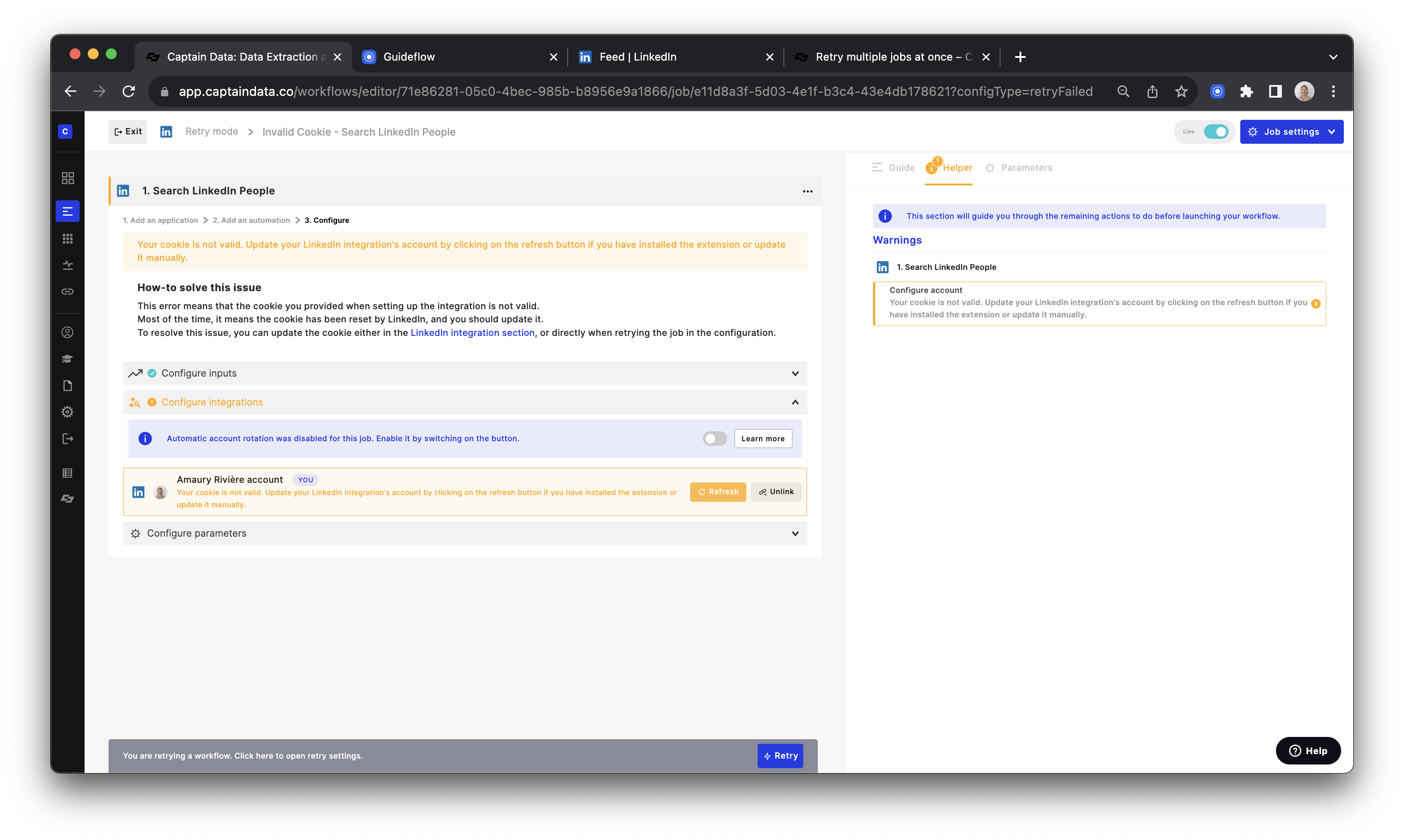 How to refresh an External user Account (Shared)
-
You can also do it manually, but we don't recommend it because the goal of automation is to gain time. So, use the Chrome extension.