Here we will explain to you how to extract more than 2500 profiles in a Sales Navigator Leads Search.
What you need:
Instructions

By default when you search for people, Sales Navigator will only display 2500 profiles: 25 profiles with a maximum of 100 pages.
We recommend using the "Exclude Viewed Profile" option from the "People you interacted with" filter.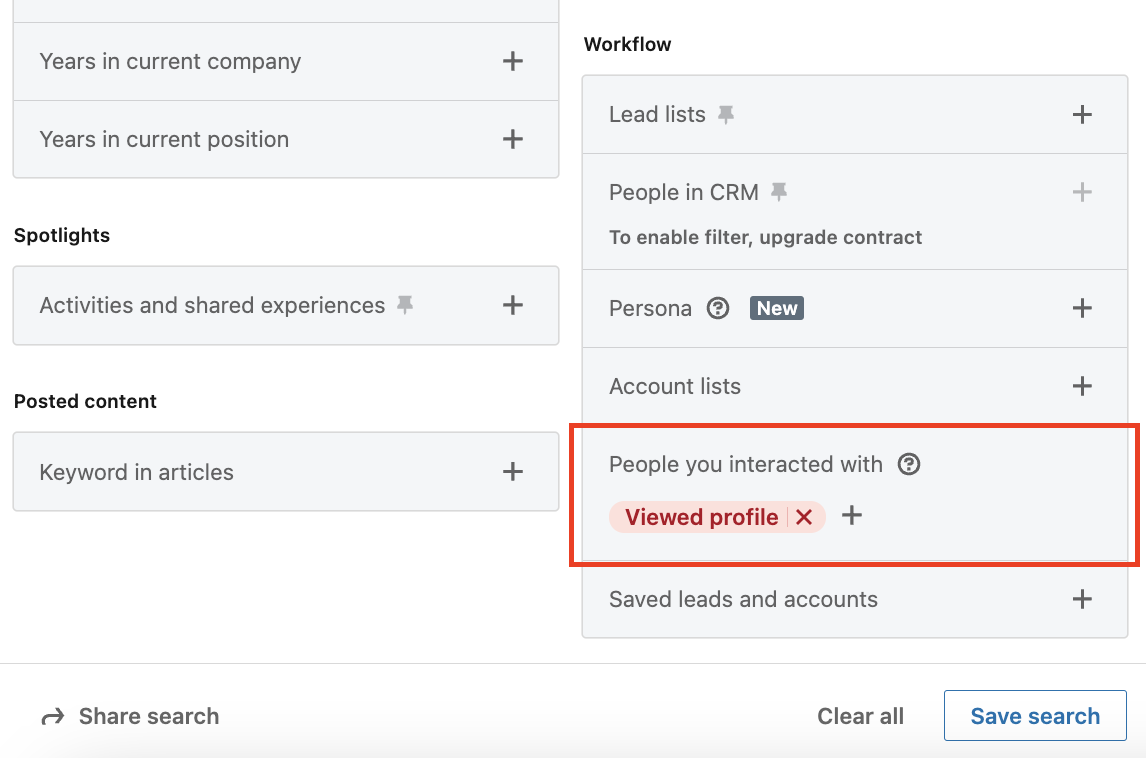 This filter allows excluding the profiles that Captain Data has already visited on your behalf and thus get more than the 2500 first profiles by relaunching this same search over time.
IMPORTANT
Configure Parameters
By default, to limit the number of profiles viewed per day, we recommend you to follow our basic setup that follows LinkedIn best practices.
A good idea to maximize the number of results extracted per day and to ensure a safe automation, you could set up 500 maximum number of results.





You could go as high as 800 number of results if you don't automate anything else.
Job Settings


Then you'll be able to run this workflow every 1 day from the Launcher Settings module:
We recommend selecting "Disable schedule when no data are returned" to stop it when there's no more profiles in the search to extract.
All in all, this will launch the workflow every day
for the same search, extracting 500 profiles per day.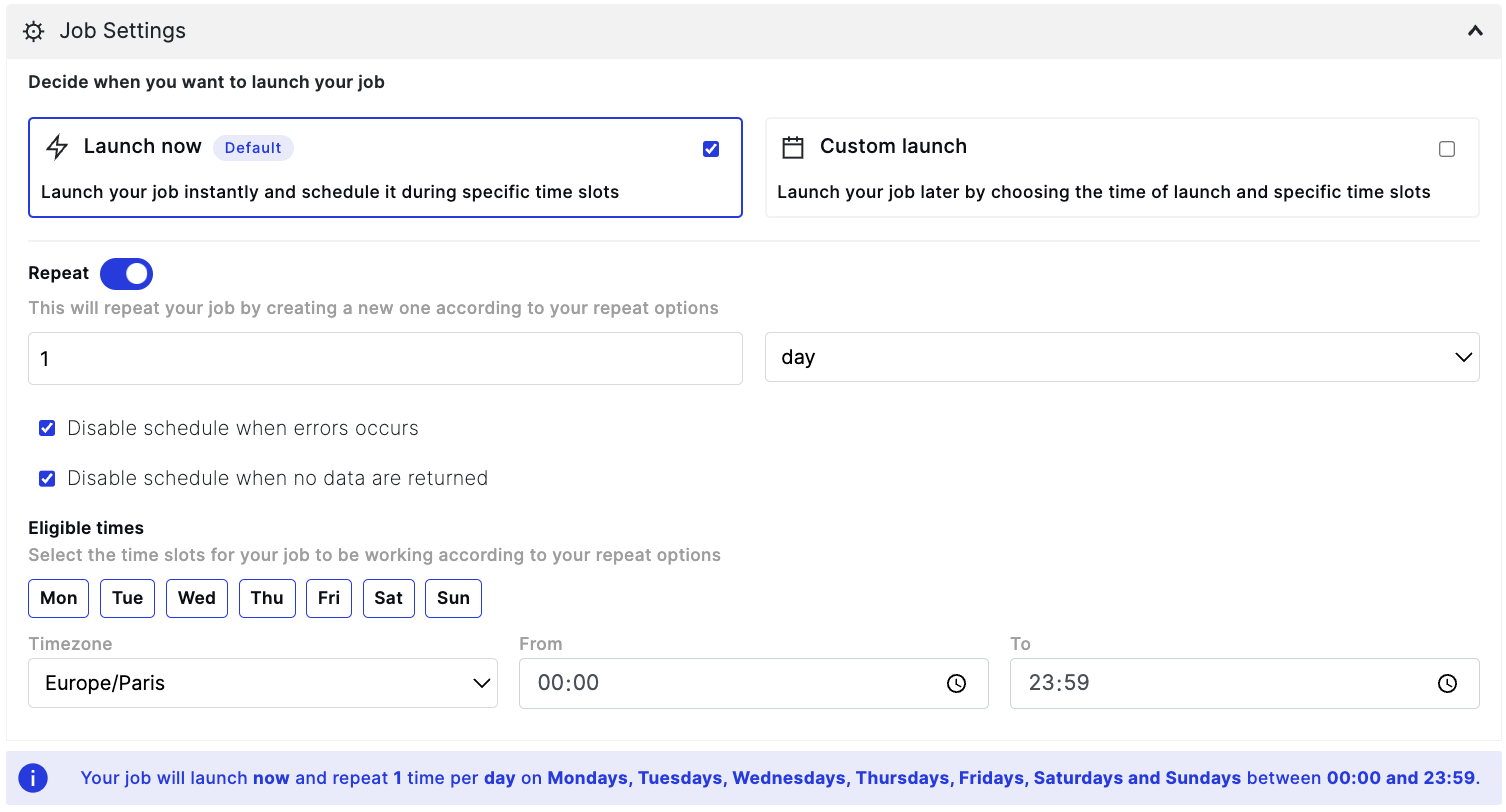 If you have 3500 profiles to extract, the workflow will launch every day for roughly 7 days.


Do not hesitate to check out our
Template Section
as you might have a template already ready for you to use.
Happy automation! 🤖