Introduction
This automation makes you able to insert the output straight into a Google Spreadsheet.

Depending on where you put this "Create Spreadsheet Row" step, either at the end
or after a specific step, you will get the output's result of the above.


Make sure you have Connect your Google Sheets account. ☝️
When configuring the step
We advise you take a look at the output variable keys in the following tooltip in
your workflow and copy/paste them in your spreadsheet headers to avoid errors: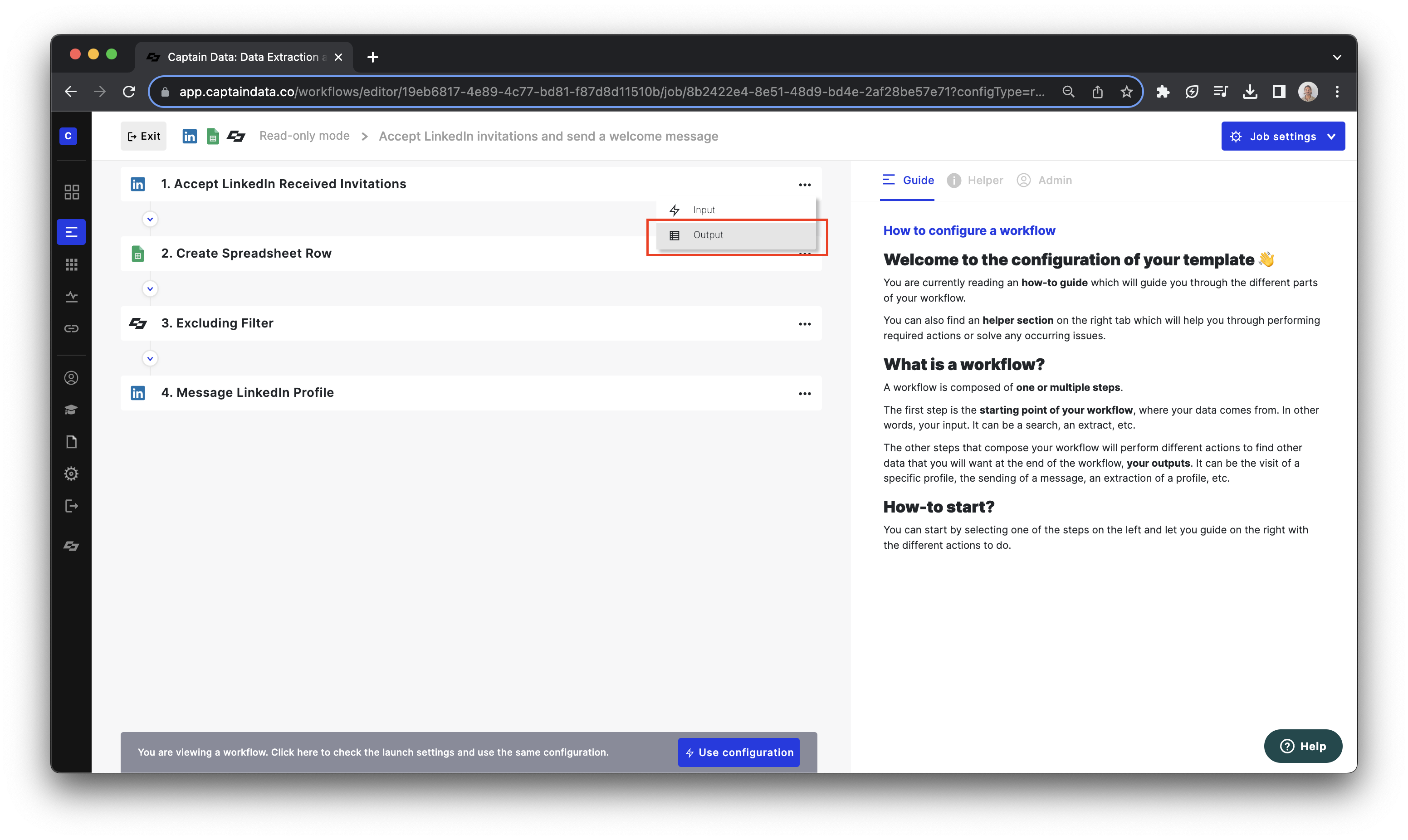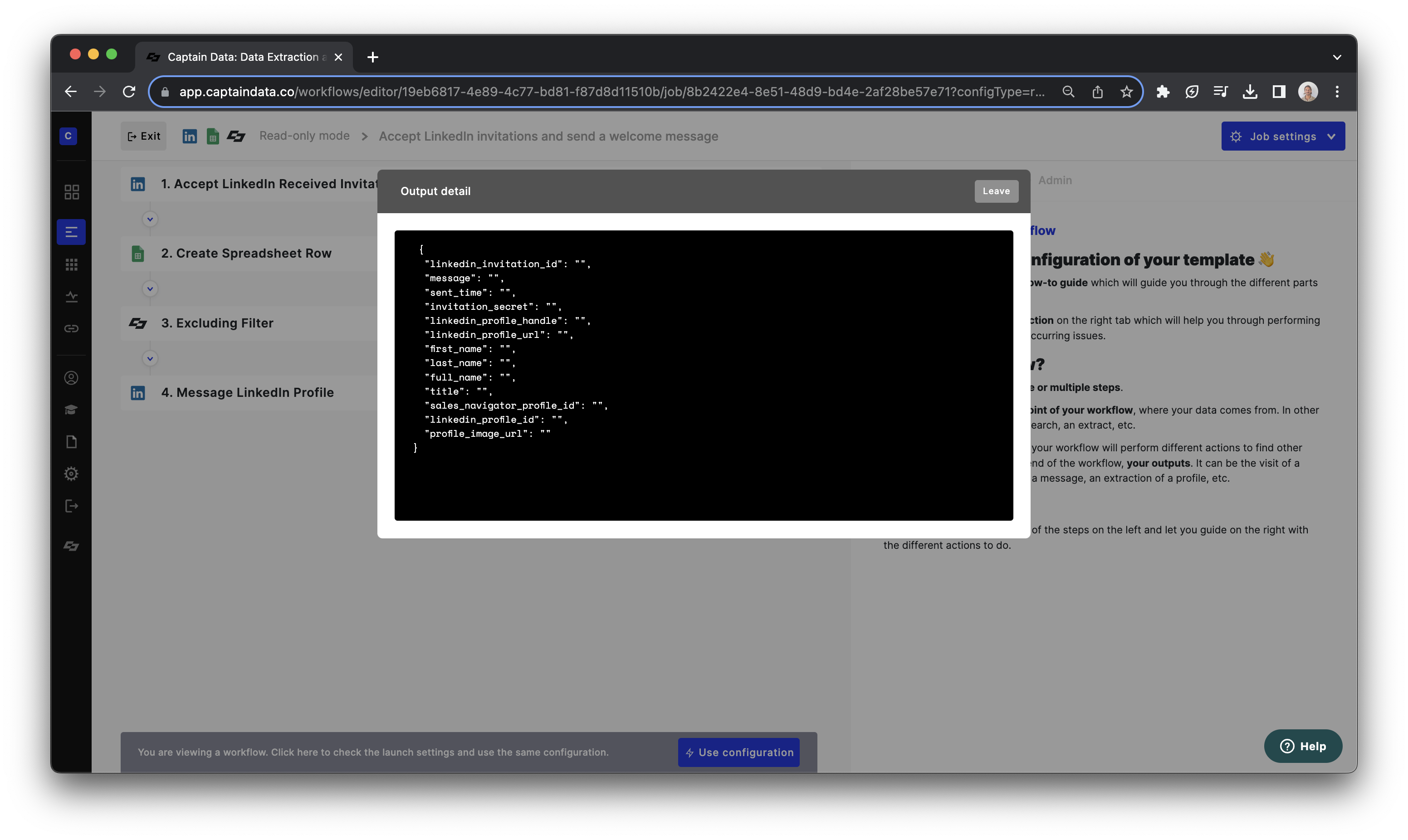 If you have an input column called first_name, you need to add first_name in the first row header.
We strongly advise you to respect this variable_name convention, it'll make data aggregation more easy.



If you require assistance, feel free to reach out to our support team! 🚀