Inputs
For LinkedIn Recruiter owners, this automation will extract the list of leads from a specific search you craft on Recruiter.
In order to do that, make sure you're connected to your LinkedIn Recruiter account and craft a specific search using the different filters on the left: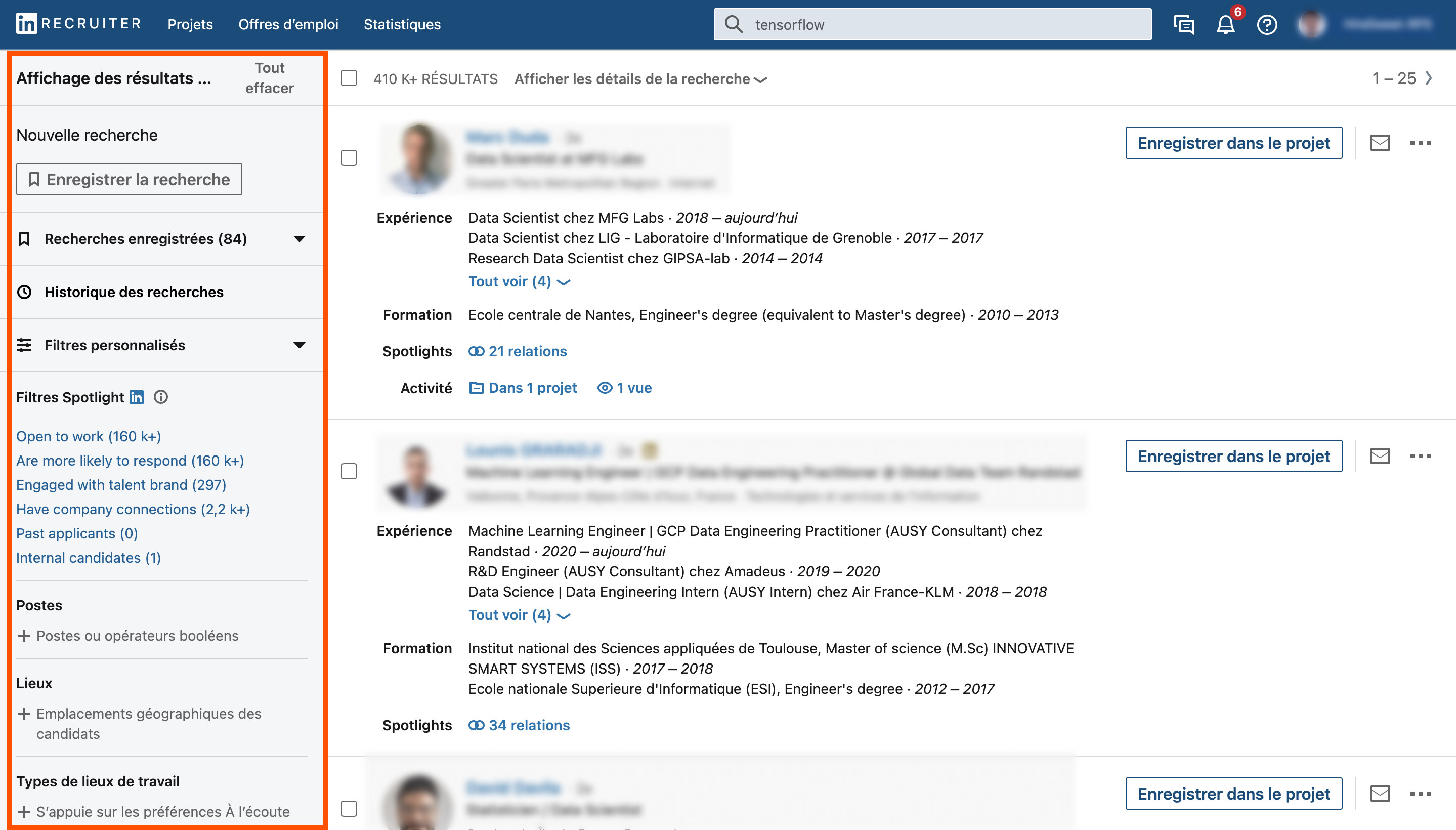 Then, copy and paste your search URL from your navigator to the input table on your configuration:

Parameters
This parameter will determine the number of results you want to extract.
Default is 1000.
You're ready to launch your job 💪